In this post I would discuss introduction of QR codes for easier IT inventory management and how users can print asset tags with qr codes to keep their inventory up-to date. I would also outline some of the challenges we faced and how it correlates to the limitations in the software for this feature set.
Customizable QR Codes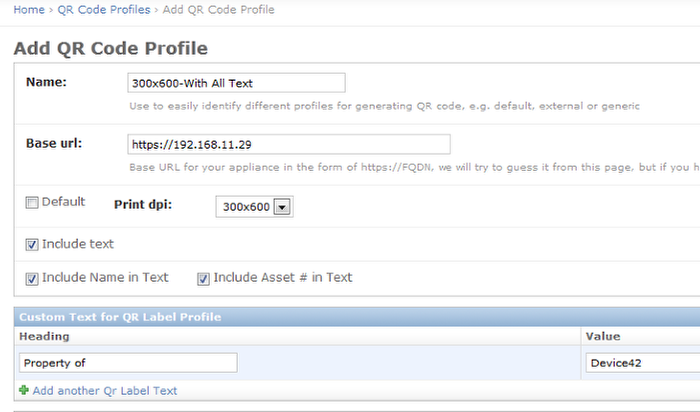 We went through few iterations for this and based on feedback and current technology feasibility around printing and QR code scanning from mobile devices, we settled on above fields that can be printed along side the QR code. The QR code would contain a url that would take users to the mobile friendly page to manage information regarding that device or asset. Users can choose to print text along with the QR code or not.
Choose QR code for the device and print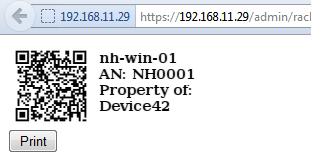 Printing Hell, Supported Printer, supported browsers and label size
We went through few printers before we decided on brother QL-700 as the printer of our choice and DK-2211 as the film strip for the label. The label width is 1.1 inches and length can be 3.4 inches.
Here is one limitation: Only firefox and IE(tested on 9) would work natively with the label printer. Chrome doesn't work well with label printing because there is no option to set margins correctly. We haven't had chance to test safari yet.
Customizable Asset Number profiles and auto-generate asset numbers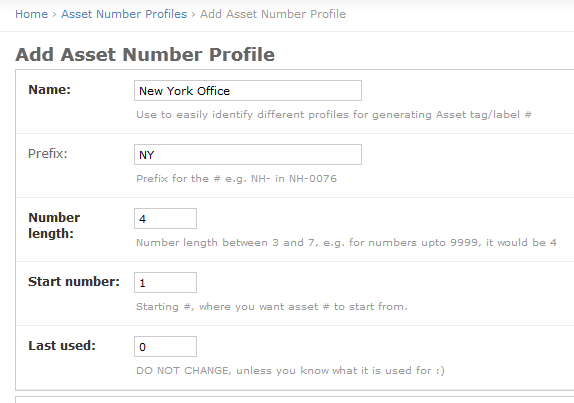 Create different asset # profiles for different buildings or use same one for all. This way users can define customized what asset # range you want to use for devices and assets.
In Devices and Assets edit mode, once you choose an asset # profile and save, next available asset # is automatically assigned to that object.
Bulk Asset # assignment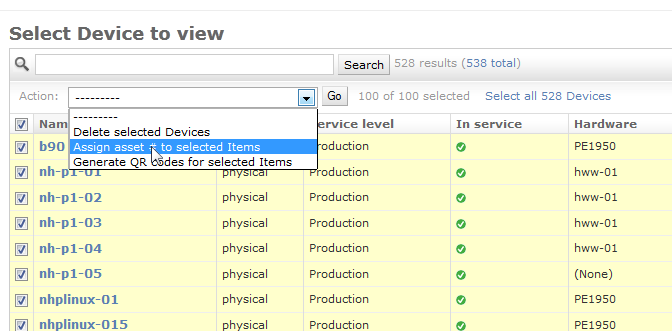 Bulk add asset #s to your devices or assets. Choose the profile and magic!
Bulk print QR codes
Along with similar lines as above, you have option to choose multiple objects, choose qr profile and print qr codes or asset tags in bulk.
v3 beta is now available for download!
v3 beta is available for download for vcenter server and vmware player format and other formats are being made available.
Please subscribe to our blog post or follow us on twitter to get notified for other formats release or send us a note at [email protected]
In one of the upcoming posts, I would discuss the use of mobile devices to manage your asset and inventory using QR codes.