Starting with v300, users can print QR codes and use their smart phones to manage IT assets and inventory. QR codes printed via device42 software have a url that contains a link to the web portal pertaining to that object.
Please note:
Use WLAN or secure VPN to connect to device42 appliance url in your network. We don't recommend opening it to outside world.
Web portal has been optimized for mobile devices for device and asset views only pertaining to the asset lifecycle management. Full device42 web portal functionality is not supported on mobile devices as of this writing.
Printing customized QR codes and free app for QR code reader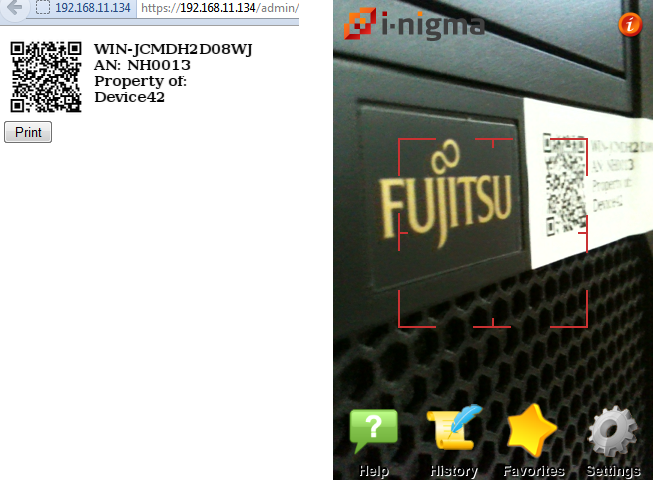 Few posts earlier, I discussed printing QR codes for device and asset inventory management. Once, you get these printed, you can use one of the numerous free QR reader apps available for both iOS and android phones to scan the QR codes.
Once you scan the QR code, it would bring you to the web portal of your device42 appliance.
Managing your inventory from the mobile devices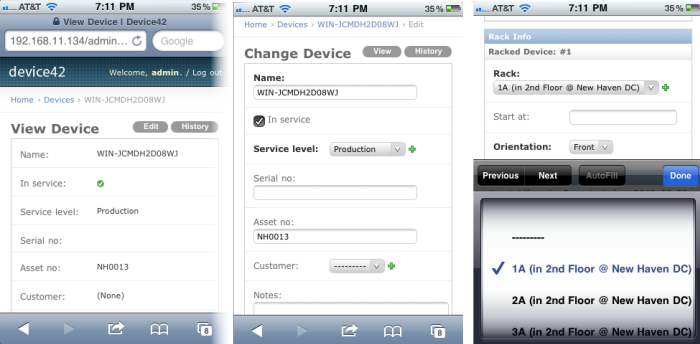 Once you login, you can view the details for that object and change basic information pertaining to inventory. For physical devices, you can also add/change the rack location of the device along with other asset lifecycle information.
Complete IT assets management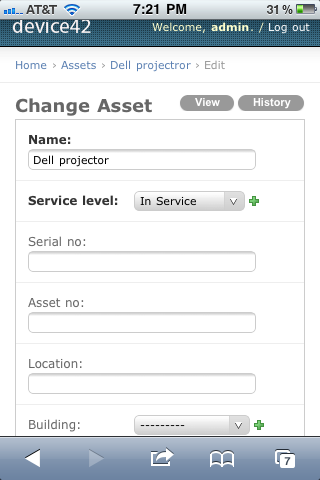 You can now manage your complete IT inventory along with server room inventory. All kinds of other devices like laptops, workstations, thin clients etc. are now supported. Non-IP based assets like projectors, fax machines (even coffee machines!) can be inventoried and tracked via device42 software as well.
Free trial is available for download
v3.0.0 beta is now available for download. You can try it free for 30 days and let us know what do you think of these new additions!