Often auto-discovery will report back similar but not identical names for a vendor. The same thing happens with hardware model names. In v5, we have introduced vendor and hardware aliases and the ability to merge vendors (and/or hardware models) with similar names in v5. It is now easier than before to automate your network inventory.
Vendor aliases

If you see multiple names for the same vendor, it often leads to duplicate information or confusion. For example, HP devices might report "Hewlett Packard", "Hewlett-Packard" or "Hewlett-Packard Company". With the introduction of the vendor alias and the merge action, you can now easily merge all these names using the bulk action item.
Once you choose what name to use as the main name and confirm, all the objects that refer to the other vendors will subsequently refer to the merged name. The other names will become aliases under the main name as shown below. Now any new auto-discovery or API call will associate the object with the correct vendor regardless of what name you use for that vendor.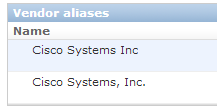 Hardware Aliases

Just as with vendor, you might discover or add different names for the same hardware models. On the hardware edit page, there has been an option for some time to do the merge. In previous versions, after the merge, the extraneous hardware model was deleted. Starting with version 5.0.2, the previously deleted name becomes an alias for the hardware model. Now, any auto-discovery or API call that uses either the main hardware model name or any of the aliases will use the correct record.
Pre-defined hardware list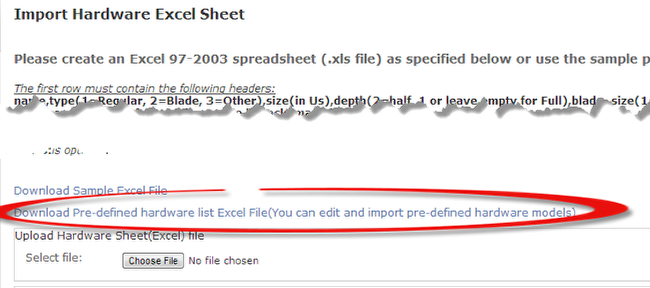 Under Tools > Import > Hardware Import, we have added an excel sheet of pre-defined hardware models. You can edit out the vendors you don't wish to import and import the list.
Automate your network inventory with device42