Based on user feedback, we are excited about the availability of v5.1.5 with the following changes.
Improved switch port mappings
[responsive]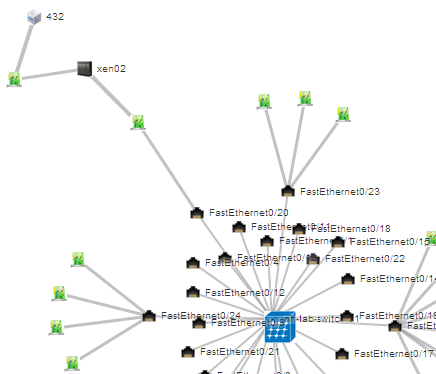 [/responsive]
In the earlier versions, if the L2 VLAN information was not discovered in the snmp auto-discovery, the mac address to switch port mappings were not imported in device42. With this fix, if a vlan is not found, the vlan associated with the mac is added first and then the mac and switch port association is added.  So with this update, you will see:
additional mac addresses found by discovery with switch port mappings.
automatic mac address to vlan associations.
Citrix XenServer serial# bug fix
In previous versions, if the Citrix Xen server auto-discovery module didn't find the serial #, it defaulted to '1234567890'. We have fixed it to not override the serial # if that string is found.  Also, the host association is now first found by using "resident_on" on the VM and then "affinity" flag.
VLAN search bar fix
The VLAN list page (and global search bar) search bar now support searching by switch name as well.
Search for DNS/vServer and UCS auto-discover
We have added a search bar for all auto-discover options.
Map out your network with device42
Now you can quickly and automatically map out your network documentation with switch port mappings for physical and virtual machines.  Combined with web based rack and room layouts, you can now focus on more important projects than worrying about what is running where.  New users can download a free trial of device42 from device42 download page.  Current users can grab the update file from: https://www.device42.com/update/