We have added Hyper-V auto-discovery to the Device42 Network Auto-Discovery client in v3.1.0 along with other changes as discussed below.
Hyper V Auto-Discovery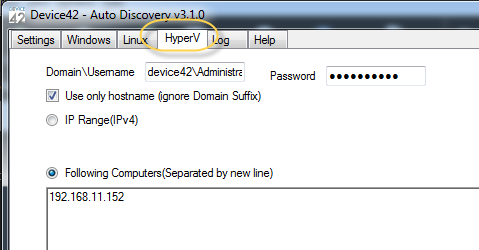 Starting with the network auto-discovery client v3.1.0, you will be able to pull in Hyper V Server info along with all VMs running on it. The Hyper V Server hardware details and the name, UUID, and MAC addresses are pulled in from the VMs.
Sending UUIDs from windows and linux auto-discovery
The Windows and :Linux auto-discovery tools now send UUID info to device42 in addition to the other info collected. This reduces the number of duplicate devices created if the same device is discovered with different names by multiple auto-discovery methods.
Save and Schedule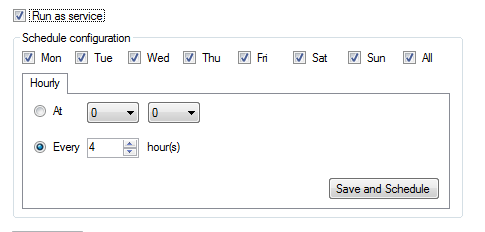 The Save and Schedule feature was added in v3.0.0b. Starting with that version, device42 auto-discovery runs as a service. You can execute the auto-discovery from the GUI right away or it can be scheduled to run at pre-defined time or at pre-defined intervals. All info is saved in an encrypted format.
Get a head start with your network documentation with powerful auto-discovery tools