Starting with v5.3.4, you can now have nested departments (previously referred to as groups) in device42 for better application impact lists.
Application Impact with nested departments
[responsive]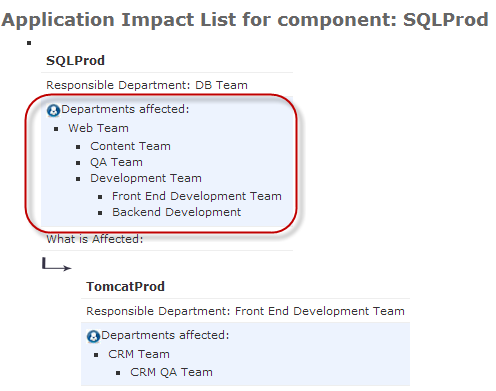 [/responsive]
You can now have departments as part of other departments. This will make it easier for you to track application dependency mappings. You can also assign end users to a department. However, display of end users in the application impact lists is not available at this point in time.
[responsive]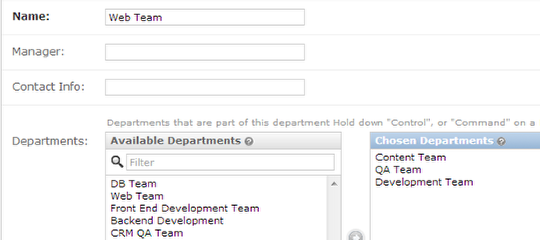 [/responsive]
Group to Department Rename (Cosmetic Change)
[responsive]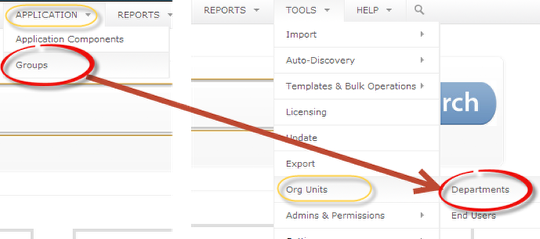 [/responsive]
For better flow and terminology, Groups has been renamed to Departments. Departments and End users have been moved under Org Units under Tools.
Bug Fixes
VLAN info from Juniper EX series was not coming over correctly before. Now fixed.
Network discovery too many same VLANs were created in some edge cases, now fixed.
Registration for new customers was failing. Now fixed.
Map application impacts with v5.3.4