Automatically maintain your HP BladeSystem inventory starting with Device42 v5.7.3. This version also adds a transfer module for devices, assets and parts as discussed below.
HP BladeSystem Auto-Discovery
[responsive]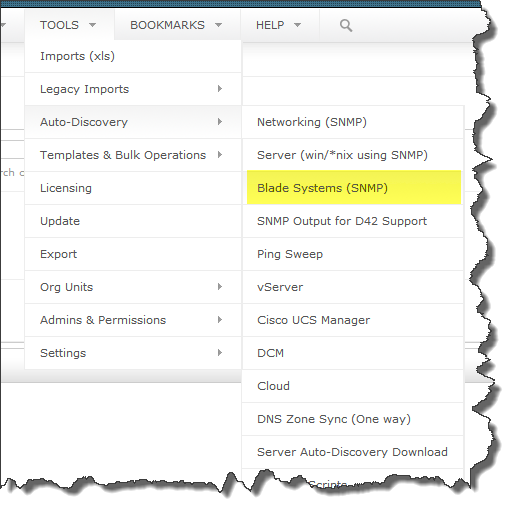 [/responsive]
Keep track of your HP enclosures and blade servers using SNMP auto-discovery. Add the IP range, SNMP credentials, pick how you want to handle stale blade servers and you are on your way to automated inventory management for all your blade servers. Finds the basic inventory details like serial # and positioning in the enclosure. Keep track of when a blade moves from one chassis to another.
Available Under Tools | Auto-Discovery | Blade Systems (SNMP)
Transfer between locations
[responsive]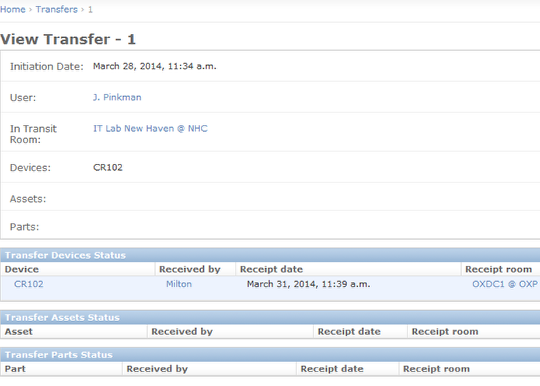 [/responsive]
If you move devices, assets or parts from one location to another – you can now keep track of these. Mark devices, assets, and/or parts as in transit and keep track of when they were received at the remote location and who received them.
Available under Tools | Templates & bulk operations | Transfer between locations
API Changes/additions
[responsive]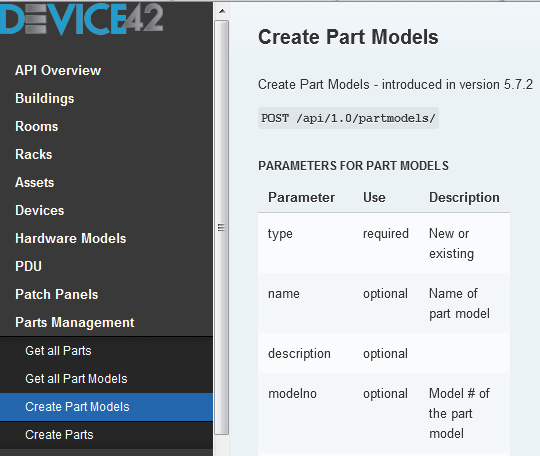 [/responsive]
The parts and parts models APIs have been enhanced to update existing objects.
/api/1.0/ has been added to both device and IP calls to make this more consistent with other APIs URLs.
A new_name parameter has been added to the racks POST call – to change name of an existing rack.
VMware auto-discovery Template handling
In the VMware auto-discovery – we have added a check to ignore VMs which have the template flag set.
Bug fixes
Building add issue has been fixed.
Re-importable export for PDU and device in rack had reverse orientation – now fixed.
Device42 v573 availability