We are excited to release v6.0.0 which includes major changes in the power monitoring and control capabilities. We will discuss the power monitoring and control changes in detail in another blog post. This post summarizes all the changes in v6.0.0 is discussed below.
Data center power monitoring and control
[responsive]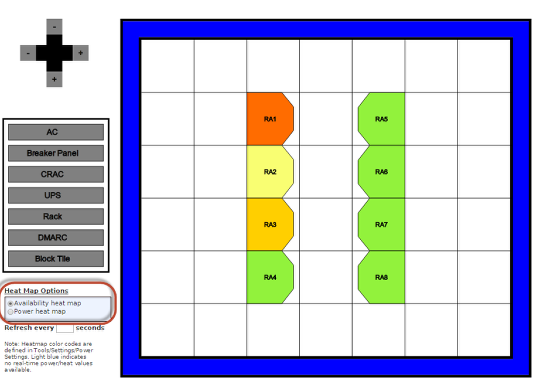 [/responsive]
With the optional power monitoring and control module – you can now monitor SNMP- and Modbus-enabled PDUs (including linked PDUs) and also control the power state of the outlets(if supported). You can view near real time data, keep historical data from trending and also set alerts based on individual and group thresholds.
Port labels with drag and drop connectivity
[responsive]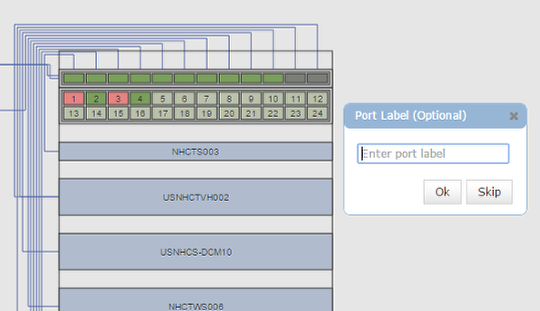 [/responsive]
When doing port connectivity for PDU ports, patch panel ports and switch ports to devices, you will now be presented with an option to assign a port label.
Remove current connectivity when moving a device from one rack to another
[responsive]

[/responsive]
When you move a device from one rack to another – you are now presented with a confirmation button to remove network and power connectivity. After the move, all network and power connections will be removed.
Bug fixes/cosmetic changes
Switch port template name limit bumped to 255 characters (from 32)
Vertical PDU display on physical connection page is now fixed.
Device GET API by serial # now accepts case insensitive serial #.
Devices GET API call has new filters for serial #, asset # and name.
Adding purchase records from device (or other) pages was not recording the dates correctly. This is now fixed.
Enhanced data center power monitoring with Device42