We are excited to announce Device42-Confluence integration that enables users of Atlassian's collaboration software to embed device links and details from the Device42 CMDB into their IT knowledge base articles.
[responsive]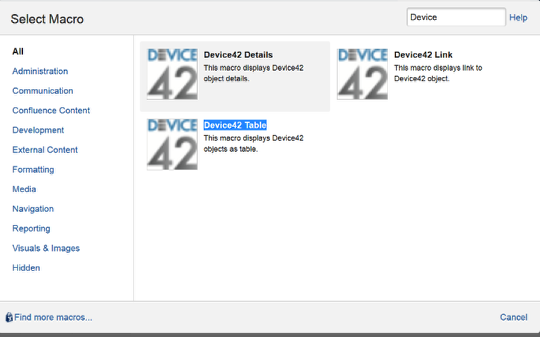 [/responsive]
The integration enables Confluence users to imbed Device42 IT infrastructure details directly in articles created in Confluence.
Three Options for Embedding Device Data
This integration provides three ways for Confluence users, who are creating IT infrastructure documentation, to link or insert Device42 asset data directly into their Confluence articles and documentation:
[responsive]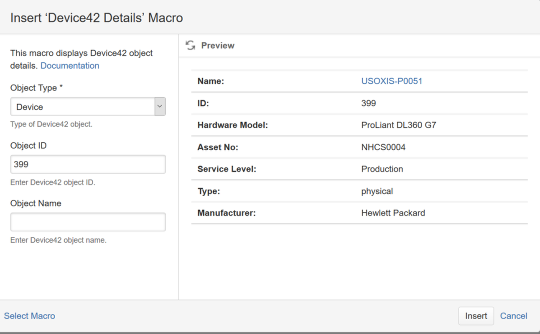 [/responsive]
1. Embed an inline link – Confluence authors can easily insert hyperlinks to specific objects within Device42. When accessed, the links open a new browser window that displays device information contained in Device42.
[responsive]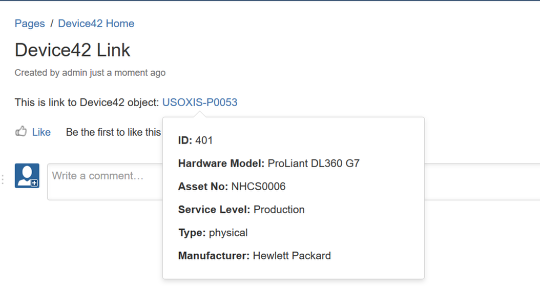 [/responsive]
2. Embed device details Confluence authors can also insert details of a specific Device42 object directly within their Confluence article. These details can include device ID, name, hardware model, asset tag, and other details.
[responsive]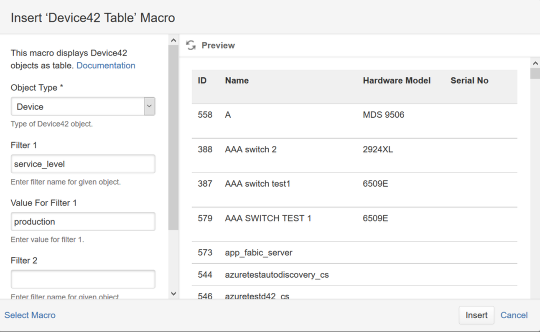 [/responsive]
3. Embed a table of devices – Using Device42's filtering criteria, Confluence authors can embed a table of data for multiple Device42 objects that meet the author's filter criteria.
For IT teams documenting processes, infrastructure procedures, or other IT-related materials, the Device42-Confluence integration makes creating IT-related articles within Confluence faster, easier, more detailed, and also more effective. Because Device42's auto-discovery feature keeps device information accurate and up-to-date, IT device documentation is also accurate.