Direct Patch panel port to patch panel ports connections with drag and drop
[responsive]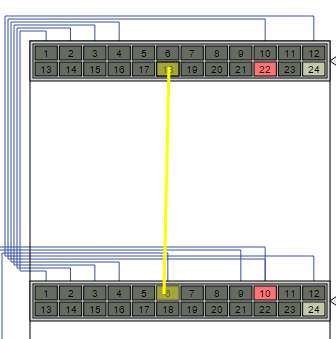 [/responsive]
The connectivity page now allows adding front patch panel connections to another patch panel ports.
Network device ports showing in the module slots
[responsive]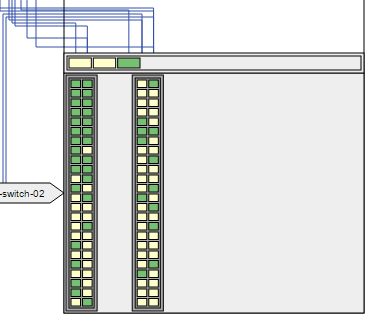 [/responsive]
For modular switches, originally all the ports were clustered together, even with correct module association for those ports. We have changed the behavior to show the ports in each module.
FEX modules with correct ports
Similarly as modular switches, for distributed switches like Cisco Nexus switches, all the ports showed up on the main device. This is now corrected to show the ports that belong to FEX modules to show in respective modules.
Support for alpha-numeric slot #s for blades/modules
Based on user feedback, we have added support for alpha numeric slot #s for blades in a chassis.
Search option in impact charts
[responsive]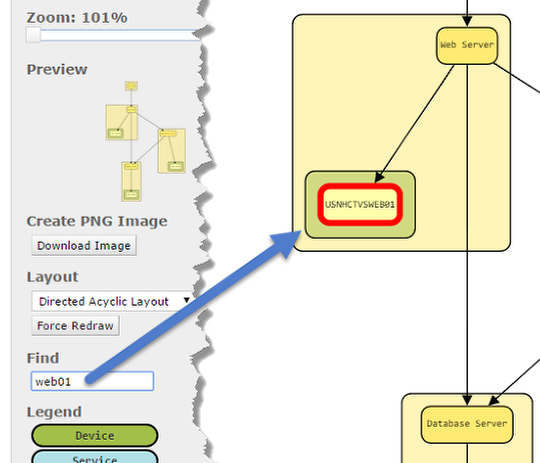 [/responsive]
With lot of services/applications etc. the impact charts can get huge and sometimes it is not easy to locate the information you are looking for. We have now added find option to search for particular items
Software license management enhancements
For concurrent type license that are user based – you can now add license use count to software instance.
Bug fixes
Fixed issue with "Export to Excel" when report not saved
Fixed issue with localization xls and csv output, use verbose column names
Fixed alert rules
Fixed contracts report
Added patch panel ID to the full path for some patch panel fixes
Powerful physical connections with easy drag and drop in Device42 DCIM