support for Racks, PDUs and Parts
[responsive]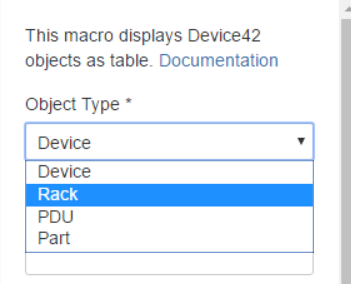 [/responsive]
In addition to devices, you can now select racks, PDUs and Parts when creating confluence articles/KBs. It works the same way as devices.
select multiple configuration items when adding details
[responsive]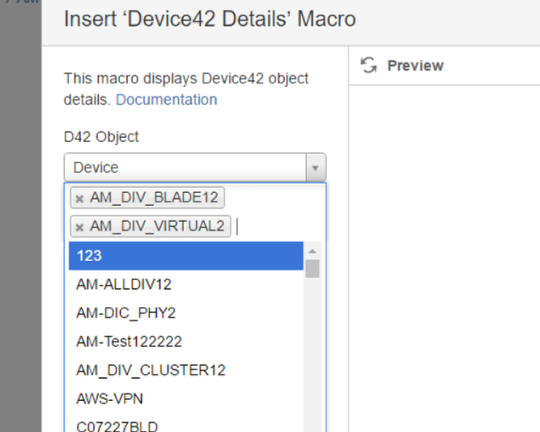 [/responsive]
When adding details for a configuration item from Device42 CMDB like devices, you can now select multiple objects. Each selected object will show in full detail on the view page as well.
No need to remember IDs etc., just pick the CIs from drop down.
In the previous versions, it was required to figure out IDs etc. when adding configuration items. Now you can use the drop down list to find and populate relevant details.