We are excited to announce v11.4.0 with following changes:
Global and local panes with more options
Previously, In an impact chart, as the number of nodes grew, it sometimes became difficult to see all the connections. In some cases, if the amount of data was large enough, the browser was unable to render it correctly and gives up after a few minutes.
We have simplified the impact chart to overcome both issues with the following approach:
There are now two panes side by side.
The left pane shows only device to device connections. It does not show services, service ports or applications. This pane displays well for most scenarios; however, if a single device has too many connections, it might be a bit busy.
If you double-click on a device in the left pane, the right pane will show one up and one down connection for the highlighted device. It will also show only services, remote connections, and applications.
By default, only services with listening ports and IPs with devices are shown but you can check a box to see all services and/or all IPs.
The building/room/rack hierarchy display is simplified.
Also the new changes show listening device and remote device groups using different colors.

[responsive]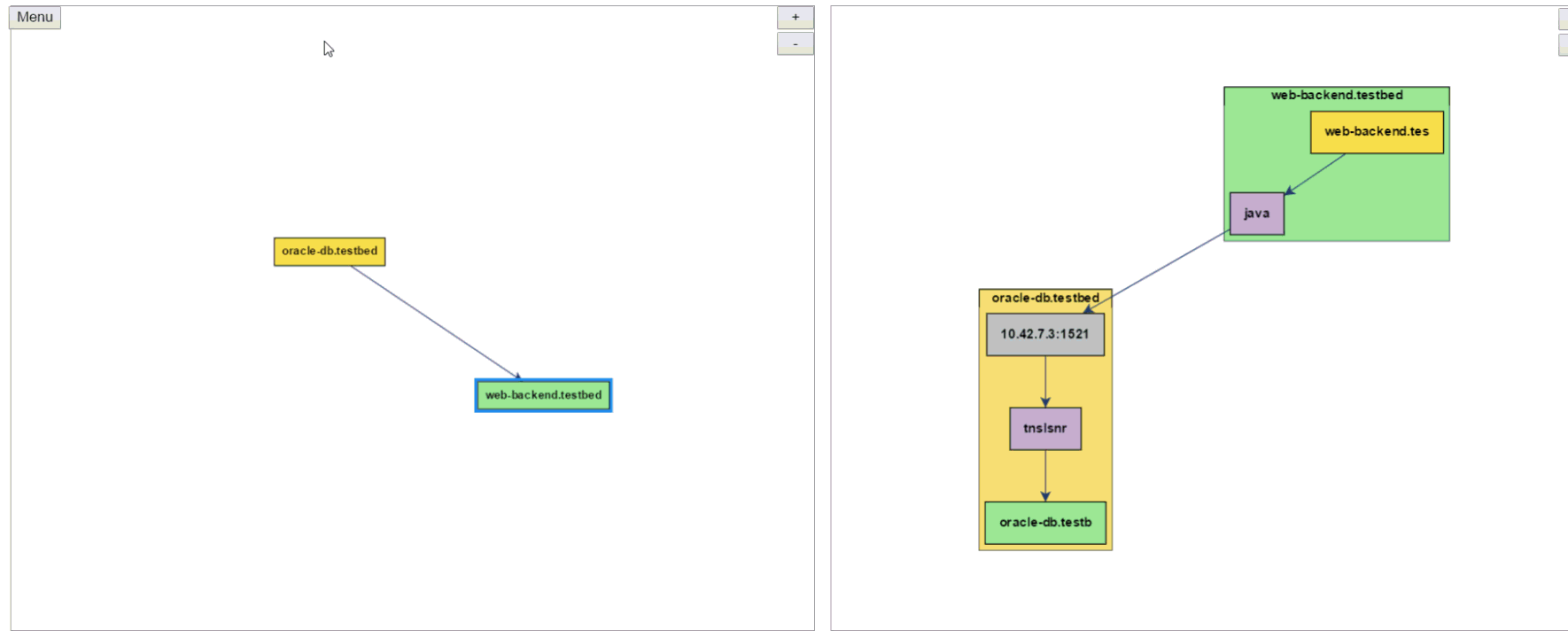 [/responsive]
We are still planning some near-term future enhancements:
1. We are planning to change the color scheme a bit
2. We are planning to make the arrows more consistent for the service connections.
[responsive]

[/responsive]
Bug Fixes
Impact list for nested department was broken. now fixed.
Impact chart and impact list in some cases was timing out. Added performance enhancements to fix that
Ignore local-only mac addresses that caused devices on multiple machines to match
Better performance for the devices GET call
Continuous discovery for your IT infrastructure with detailed application mappings
If you are still struggling with legacy CMDB systems or trying to manage all your interdependencies in excel and visio, it is time to give continuous discovery from Device42 a whirl by downloading a free trial from: https://www.device42.com/download/
Current customers can grab the latest update file from: https://www.device42.com/update/