We are excited to announce following changes in v12.1.3
Multi picklist for custom fields
[responsive]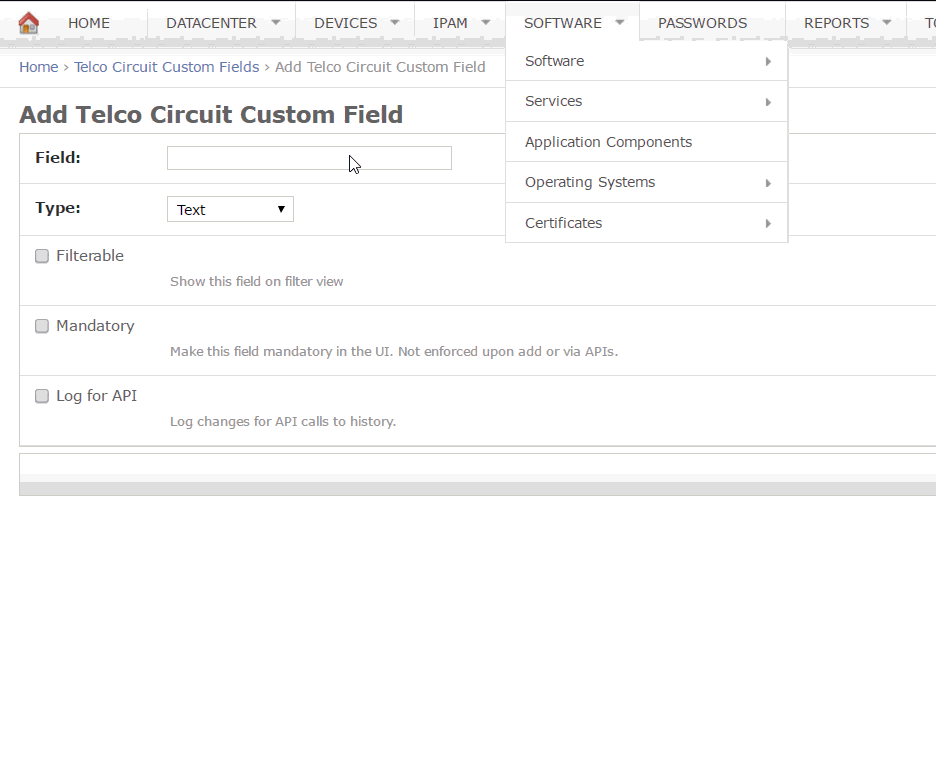 [/responsive]
We are happy to announce ability to allow multiple values for a picklist type custom fields. You can create a picklist, check multi-select and now you can select one or more of these pre-defined values.
Auto-discovery enhancements
Add Huawei Stack Switch detection
Disabled bulk walking for CPI (Chatsworth) PDUs (Effects power release v4.0.7)
Agent enhancements for freebsd and generally for mount point discovery
DOQL changes
Added calculated_ building, room and rack to the device and asset views
API changes
Added tags to VLAN put call
Added watts parameters to pdus GET call
Bug Fixes
Fix IP API calls with mac references
Certificate file imports now work irrespective of the actual file extension
Mail server setting required password, now fixed.