We are excited to announce that JIRA and confluence plugins v2.9.0 now support lazy loading. This will help with performance if you have huge amount of CIs synced from Device42 CMDB to JIRA.
How lazy load works
[responsive]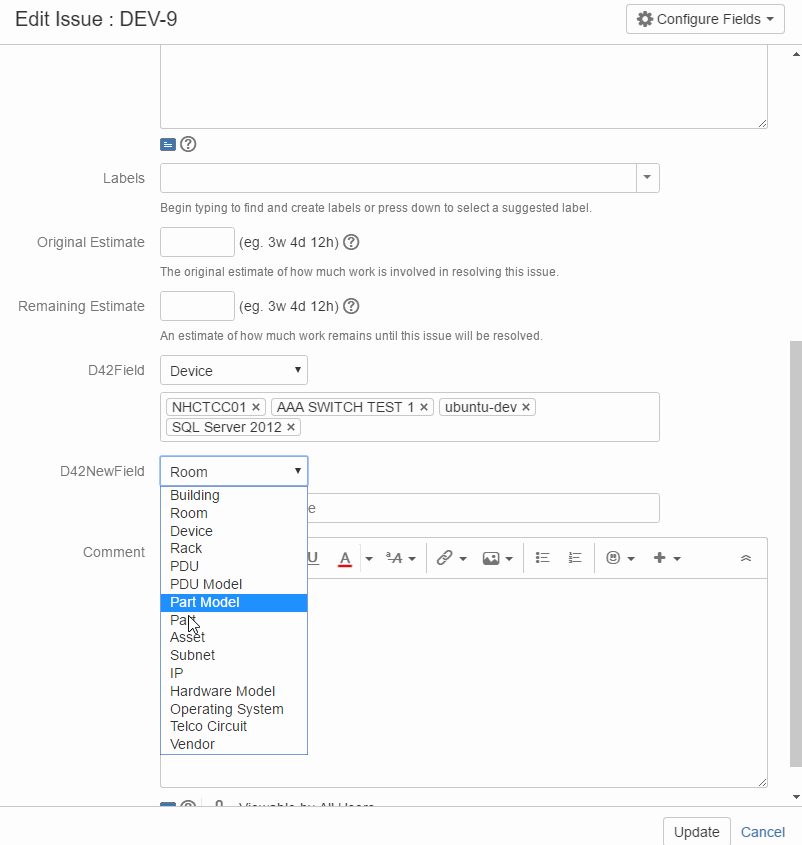 [/responsive]
You can define the limit for search results in plugin settings.
Default limit is 50, but it can be changed
It loads first 50 values, when user scrolls – loads next portion
If user types – the first 50 values from search are added. The scroll to the end will load next portion.