We are excited to announce following changes in v13.2.0
Agentless Windows auto-discovery without the external tool
[responsive]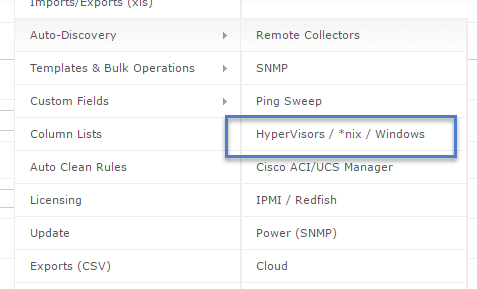 [/responsive]
We are excited to announce Windows auto-discovery from within the Device42 appliance, and it can be run from the remote collector as well. Just add the IP range and credentials like any other discovery job, and off you go.
For now, the external tool still has some capabilities not found in the internal tool such as adding multiple credentials, defining the service level or the customer to be assigned to discovered devices, the option to not discover software and services, and a few additional minor options. These will be added in future versions.
Also, the internal tool will support Windows 2008 and above, because it uses WinRM to do the discovery. WinRM is not installed on 2003 by default.
Multiple community strings for SNMP auto-discoveries
[responsive]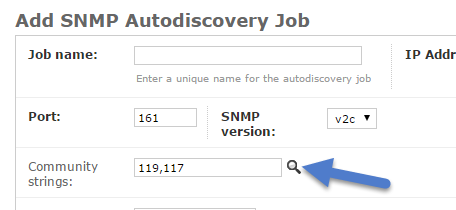 [/responsive]
You can now choose multiple community strings for SNMP auto-discovery jobs. If you happen to have mix of community strings, there is no need to create multiple jobs anymore.
New SNMP discovery additions
We have added support for following device/vendors in SNMP auto-discovery:
Viptela: add support for device
H3C: add stacked switch detection/handling.
ADICTapeLibrary: add support for tape library (Dell)
BrocadeVDX: handle Fiber to Ethernet mapping when san port numbers are shifted.
ChrysalisUTSP: add basic device detection as layer7 device. (mib support limited for Chrysalis..)
HP_tapelib: add inventory information for HP tape libraries.
Redfish auto-discovery support
We have added a preliminary version of Redfish discovery support as well. We still need to figure out couple of things with the device name obtained from the Redfish api, so please use with caution. We are still working on it and look forward to your feedback.
More data for amazon web services and azure cloud discovery
We have added instance type, subscription or account ID, instance virtualization type to cloud information part for device discovery.
Auto-discovery for switch port hardware details
If a switchport has physical properties like a model type (e.g. SFP), a serial #, etc. available in the SNMP data, we are now pulling those properties in and showing them as parts on the port.
Sticky save bar
[responsive]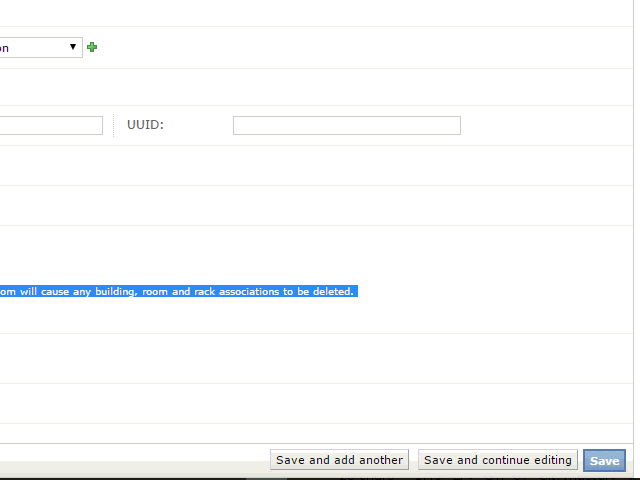 [/responsive]
On edit pages, the bottom save and delete bar will always show up at the bottom of the page now. If you want to do a quick update anywhere on the page, no need to scroll all the way down to get to any of the save related operations.
NFS support for Warm HA
When setting up auto-restores on the backup appliance, you can now choose NFS in addition to SFTP.
Enhanced connectivity test on appliance manager
[responsive]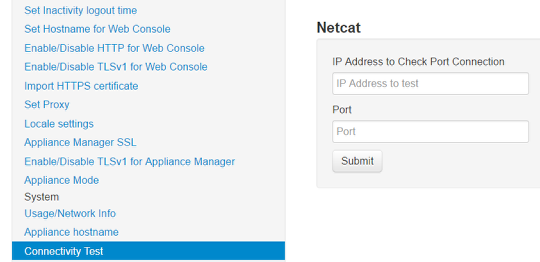 [/responsive]
We have added netcat support added on the connectivity page of the appliance manager. There is now an option named netcat that enables you to quickly determine if you are able to reach particular IP and port from the Device42 appliance. This has been added on the remote collector console menu, as well.
API changes
Added tags to 'buildings' GET call
Added software version to 'healthstatus' GET api call
Bug Fixes
For HTC devices added via SNMP auto-discovery: fixed serial number detection and added stacked switch detection/handling.
Scan most of your network with Device42