We're proud to announce the Device42 "How-To" video series!
Each short video answers a common question about Device42, or demonstrates a process within Device42's Software. To celebrate publishing our 20th HowTo video since the HowTo video project's launch as well as their overwhelmingly positive reception, we wanted to make sure anyone who hasn't come across the series yet was aware of their existence!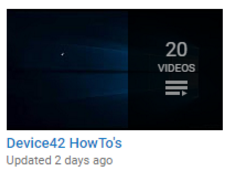 Customers asked, and as always, all of us here at Device42 are listening! You can find a listing of our growing library of Device42 HowTo videos both on our Documentation site [and you can watch right from there, too!] at https://docs.device42.com/how-to-videos/. You can also find the videos on our YouTube channel, GoDevice42 – Visit the channel and click "Subscribe" to have YouTube notify you when we publish a new video! All of the HowTo videos can be found under the playlist named, you guessed it, "Device42 HowTo's"!

We're making videos almost as fast as the topics are coming in, with frequently asked questions taking top priority. We would love to hear your input on what video topics you would like to see us cover next! No topic is too simple! If you have the question, chances are you're not alone! Please email us at [email protected], or leave a comment with your idea for our next HowTo below.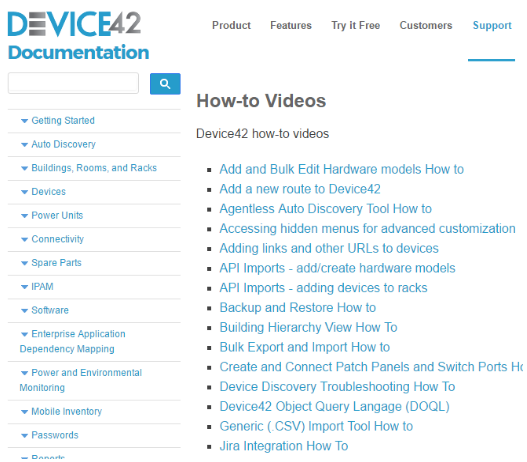 Thanks for using Device42, and happy viewing!
If you came across this post and don't have Device42 yet, don't wait any longer. Grab your own 30-day free trial at www.device42.com/download and see what everyone is talking about. Discover around 90% of your infrastructure in about 90 minutes … and while your download finishes, check out the getting started with the autodiscovery tool HowTo video, as well as how to import your existing spreadsheets!