VMWare vRealize Orchestrator – Device42 IPAM Workflow template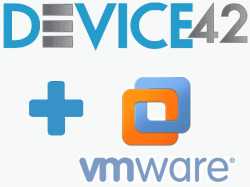 We're happy to announce the release of Device42's IPAM Workflow Template for VMware vRealize Orchestrator, a framework that allows for the design and automation of complex, customized workflows in just a few clicks. It features an extensive workflow library, containing a wide selection of pre-built tasks that solve specific challenges and perform common administrative actions, and you can now add Device42's new pre-built IPAM Workflow Template to your library.
Device42's VMWare vRealize IPAM Template automatically supplies your VM's with available IP addresses as they're deployed.
The addition of the vRealize IPAM Workflow Template means your VMware deployment process AND your documentation process can both be automated. Device42 automatically provides your vRealize workflow with unused IP addresses on the correct subnet, and then automatically documents the details of the newly deployed machines, as well!
Leverage it by itself, or in combination with other existing task templates to create workflows with vRealize Orchestrator's JavaScript-based scripting engine!
Download the Device42 – VMware vRealize IPAM Workflow Template here.
---

Usage Overview:
Open vRealize & import the Device42 IPAM workflow:

Create and/or edit your workflow. Go to the schema and move [drag and drop] the Device42 IPAM workflow into your workflow:

Setup the Device42 IPAM fields mappings as pictured:

Next, assign the 'ip', and [optionally] the 'statusCode', 'errorMessage', and variables to your workflow:

Run your workflow with Device42 parameters set as pictured, and get the result:

You may also use predefined values (see field descriptions at the end of this post) for automatic deployment:
Don't forget to add your Device42 appliance information to the REST host section!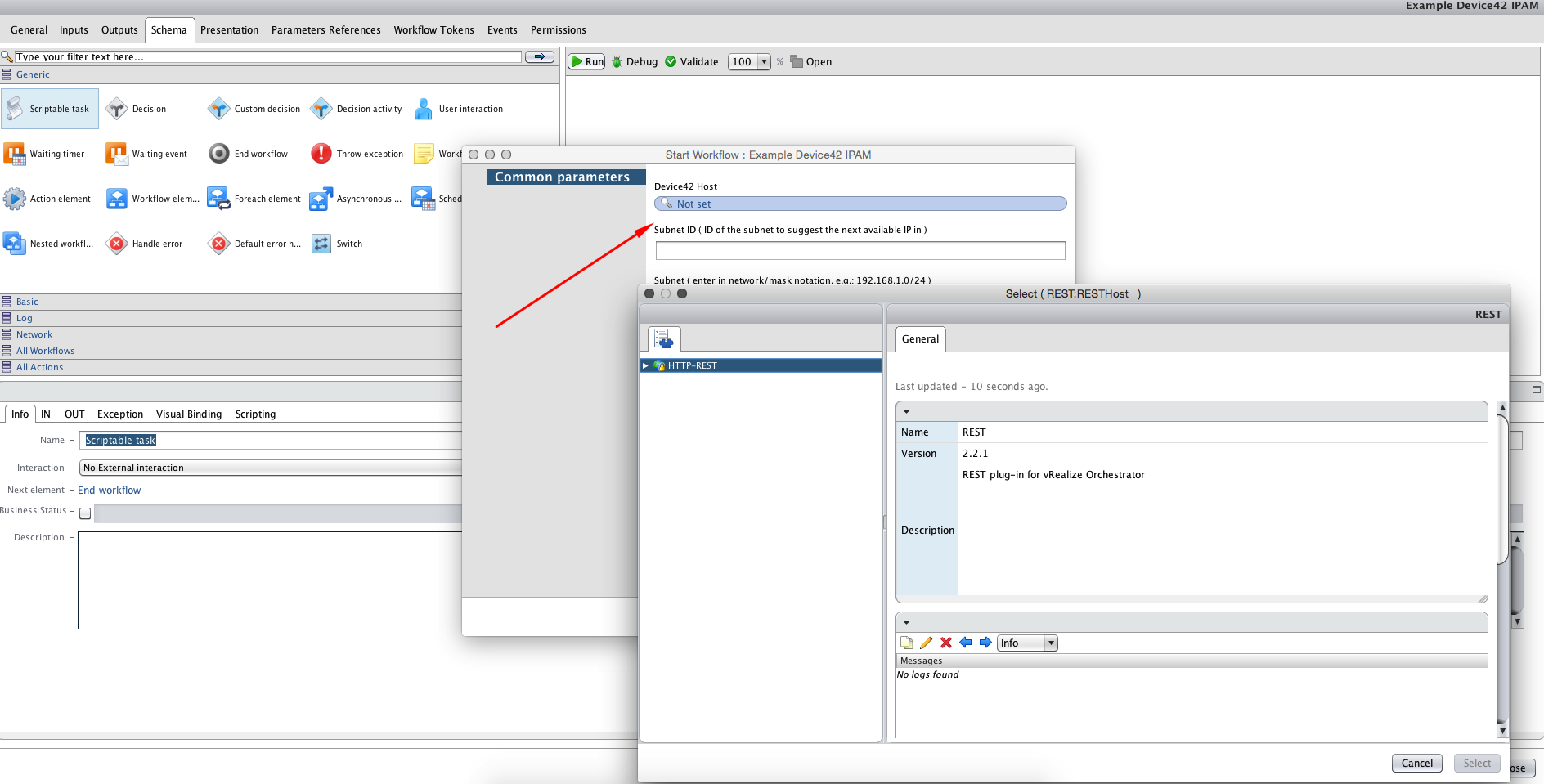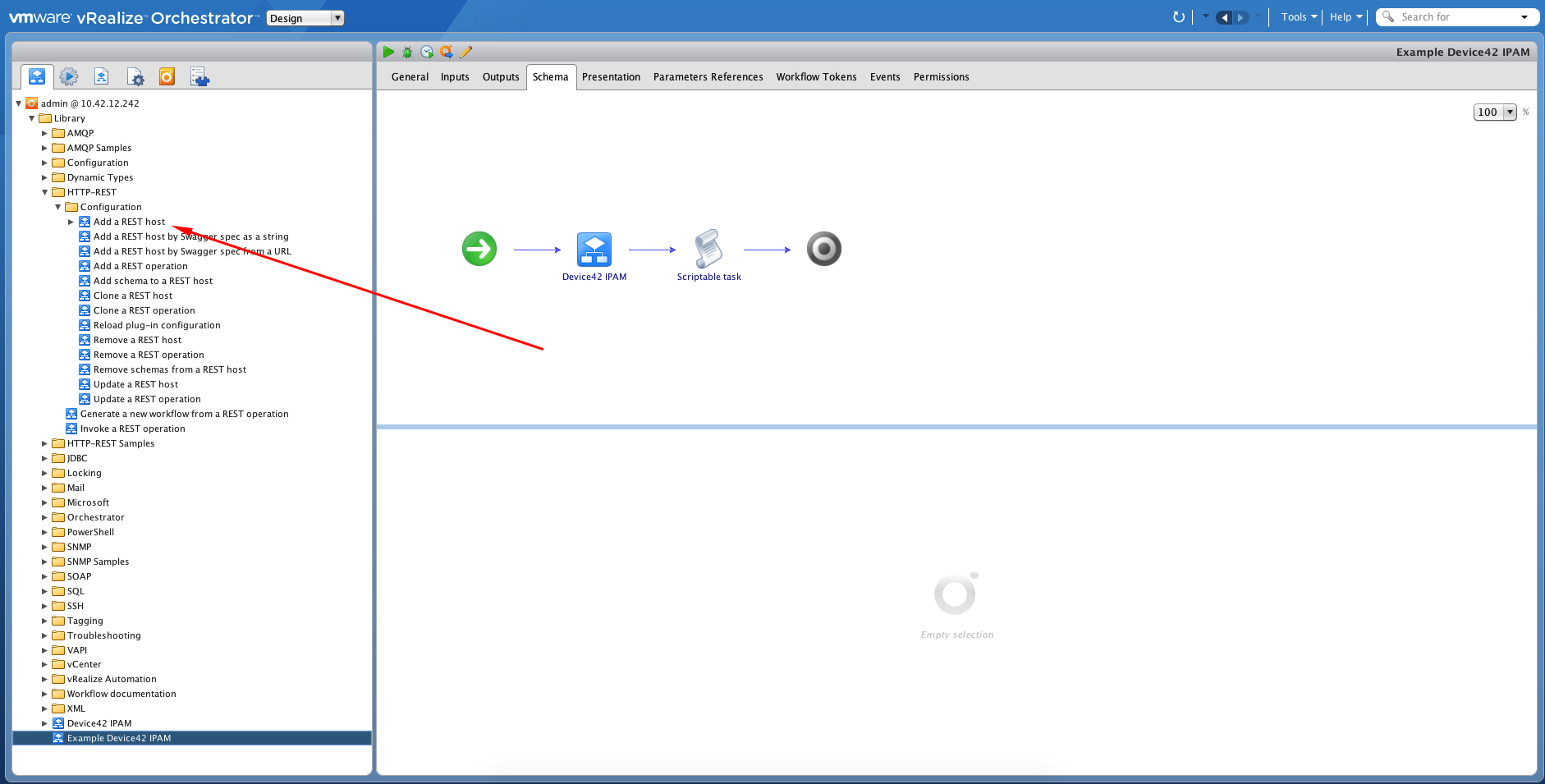 ---

Head to our vRealize integration page to download the workflow. If you don't already have Device42, download it here!
Questions? Need some help? Comment on this post, or drop us an e-mail at [email protected].