We're excited to announce that newest version of the Device42-ServiceNow integration is now available for download on the ServiceNow Marketplace.
Please note: successful installation of the ServiceNow integration requires users be on Device42  15.04.00+ or newer. Users of older releases will not have the ability to configure the ServiceNow integration. On the ServiceNow side, this integration supports the "Kingston" release.
The latest release of the Device42-Servicenow integration makes it possible for users to both populate their ServiceNow Configuration Management Database (CMDB) with CI's and CI details discovered by Device42's comprehensive autodiscovery, and also allows those synced CIs to be directly attached to ServiceNow ITSM tickets for an enhanced ITSM experience.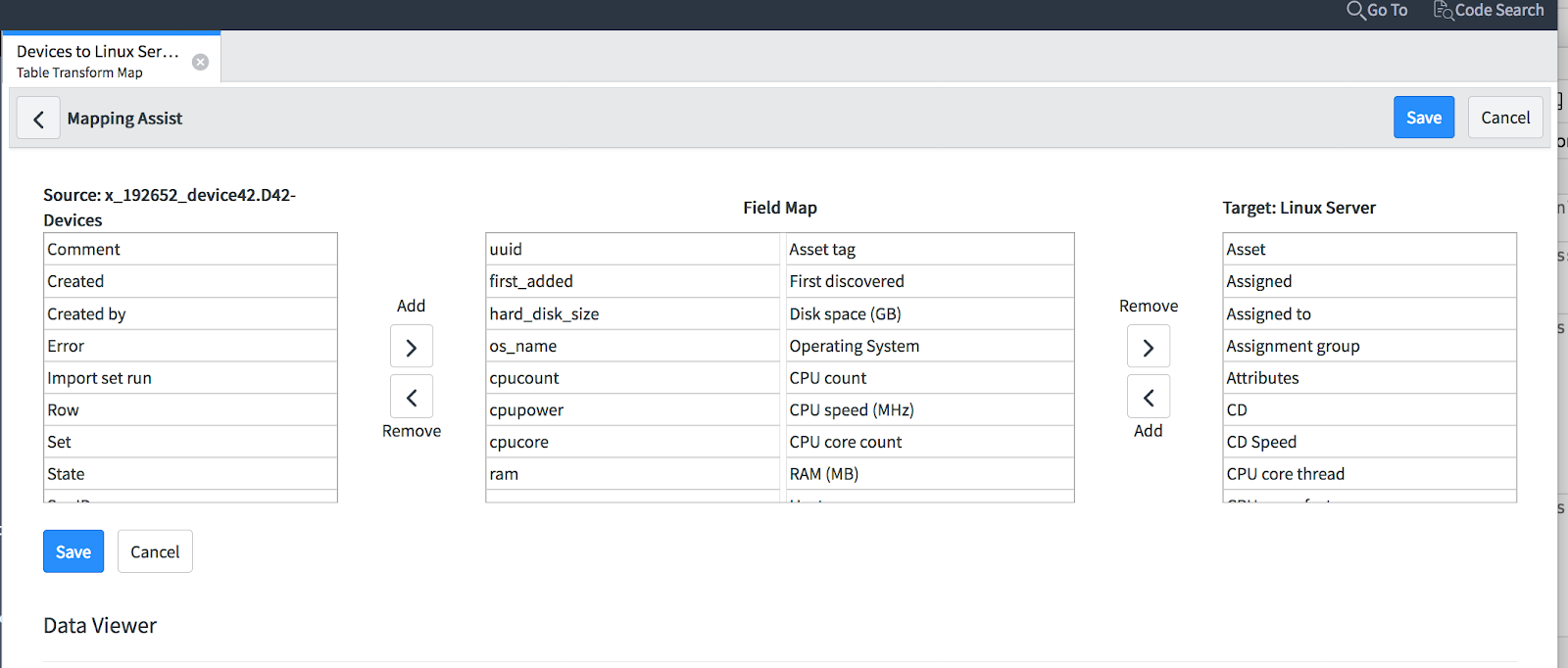 The new integration makes choosing which CIs to sync and mapping those fields from Device42 to ServiceNow as simple as drag-and-drop. Visual transform maps are built-in to the integration, while users can specify DOQL queries for the ultimate level of flexibility when selecting CIs.
Visit our ServiceNow integration page for complete details!
Install the new Device42-ServiceNow integration for a better ITSM experience!
---
Looking for a different Device42 integration? See all of our out-of-the-box integrations here! If you aren't already a Device42 user, grab a 30-day free trial!
Question or comment? Email [email protected]. Integration is provided as-is, and without any support.