As the focus of IT Asset Management continues to shift farther away from physical assets, asset tags, and barcode scanners — Have your ITAM practices kept pace? If not, your ITAM might be ready for a makeover!
What is ITAM?
In general, the term IT Asset Management (ITAM) refers to the practices around tracking financial (e.g. IT budgets and related expenditures), contractual (e.g. service agreements, support contracts, and licenses), and inventory functions of physical and virtual "assets" across company datacenter deployments, including physical, virtual, hybrid, and cloud infrastructures, their interdependencies, and their life cycles.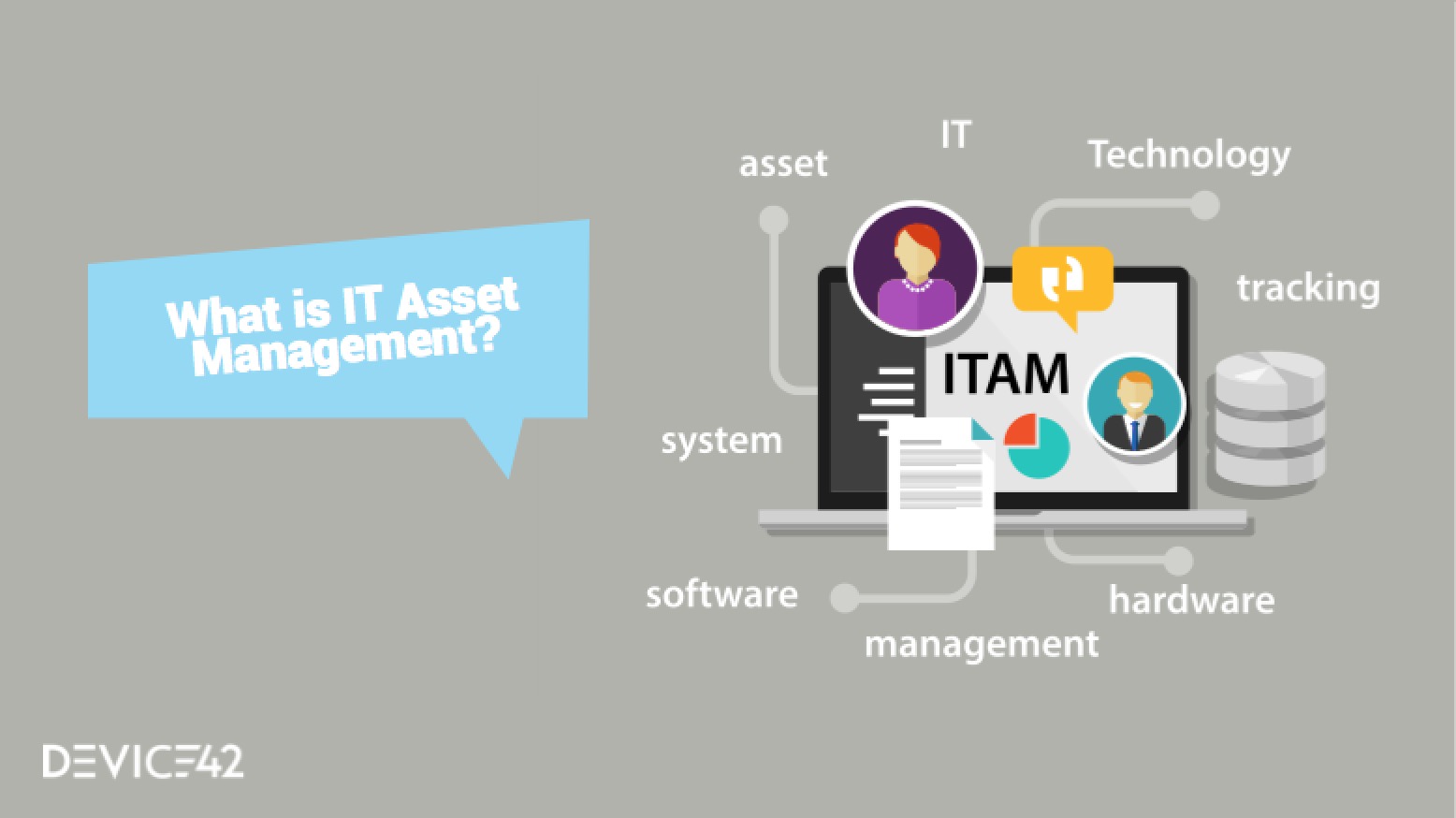 ITAMs Evolving Role

Tracking physical servers is rather straightforward (albeit tedious). You can see them, can label them, and can count them. The modern datacenter, however, is primarily virtual. Many of its server assets exist only as 1's and 0's, and thus can't simply be counted.
Virtualization led the first charge, and now containerization adds layers upon layers of invisible complexity that must be accounted for. The modern IT enterprise leverages virtual instances both locally and in cloud deployments, as well, lending yet another angle of complexity to ITAM. These virtual IT assets still each use IP addresses (albeit more of them), often still have operating systems, consume resources (CPU, RAM, and even software licenses) — but do so out of sight!
Virtual assets can quickly pop into and out of existence, and in modern enterprises, often do so automatically. What was once a job easily handled by interns is now a job for specialized, purpose-built tools.
Put simply, modern ITAM requires a modern solution!
IT Asset Management Software
Enter IT Asset Management software. There are many options available, including a handful of legacy players that often come to mind when ITAM is discussed. The purpose-built ITAM software offerings have their own unique approaches to providing your organization with answers to these ITAM-related questions:
How many servers do I have?
What operating systems (and OS version) are they running?
What software packages are installed?
What applications/services run on each server?

Who can access each server?
What has changed recently?
What servers or services depend on each server?
All ITAM Software Isn't Created Equal
There are many software suites on the market that claim to do "everything you need" for asset management. Each of these suites differs in both subtle (and sometimes) and drastic ways – both in the problems that are solved and in the approaches taken in solving them. ITAM approaches differ overall in 3 main ways: capabilities, data quality & methods of gathering said data, and finally data accessibility.
Legacy ITAM offerings tend to pigeon-hole ITAM's focus to software and physical hardware: focusing mostly on "audit-related" details like purchase dates, prices, license details, and serial numbers.
The problem with that approach is obvious when you think about it: There's a lot more to keep track of in your datacenter besides basic 'audit data' – isn't it about time we stop ignoring the rest of the picture! What about IP and MAC address info, Networks, subnets, and other network details (IPAM)? What about the racks, and tracking how the hardware is arranged within them, the power and network connectivity, and all the interdependencies that result (DCIM)?
You Need a Data Platform
Any ITAM/asset management system worth considering should be able to assure you that at a given point in time, its IT asset inventory data is correct. If this article is of interest to you, there's little chance you need to be convinced that trying to track a modern IT infrastructure deployment with Excel/Visio (or manually, at all) is feasible. Manual IT asset tracking methods simply can't cut it anymore (for a myriad of reasons — IT infrastructure is a moving target, you can't ignore DCIM, these details can't live in one person's head, etc.) — and as such, systems that lack comprehensive auto-discovery are out.
It makes sense that having all IT-related tracking capabilities in one tool (as opposed to duplicating and maintaining data in multiple places) both for practicality and sanity. And we know what data is important (all of it!), and that gathering it manually isn't feasible in the modern data center, so auto-discovery is a must. Let's then go ahead and talk about why external ITAM data availability is so important to in the modern data center.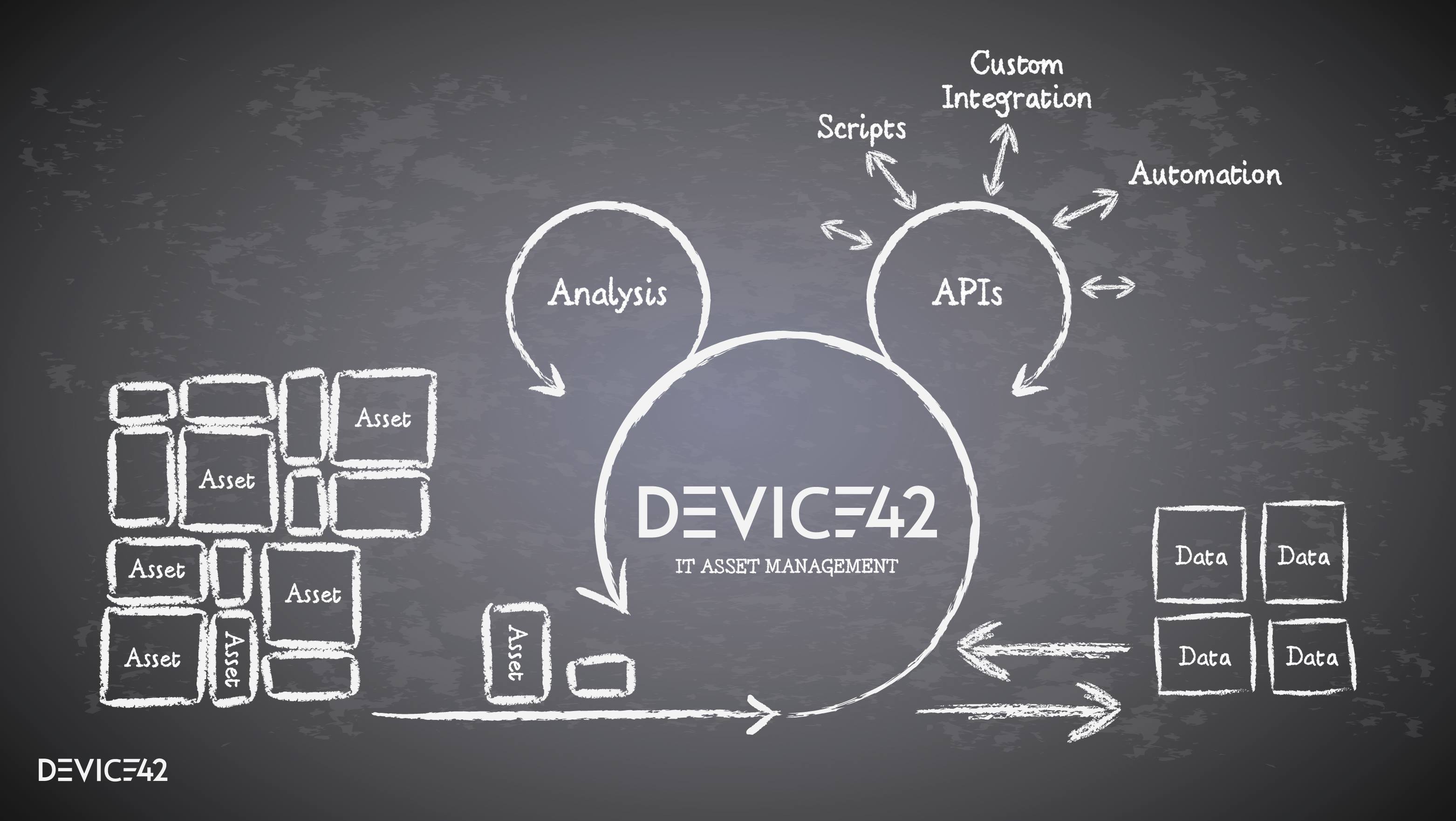 ITAM/Inventory Data Isn't Only for Human Consumption Anymore
The details of your ITAM/IT asset inventory, in the context of day-to-day operations, are becoming much less important to human operators.
What does this mean, exactly?
The human role in modern ITAM (and IT in general) continues to shift, following the trend away from direct interaction with IT equipment. In general, IT managers responsible for making IT infrastructure do useful things more often than not do this by writing code and/or scripts that then make individual instances function, as opposed to dealing with individual servers and instances one at a time. Over time, the nitty-gritty details of each server have become less important to IT managers day-to-day jobs. The Cattle vs. Pets server paradigm shift means details around IT automation are instead front and center and it's the automation (and no longer the humans operators) that require the ability to consume and possibly update your infrastructure ITAM data (audit time remains the exception).
Because of these paradigm changes, what IT managers need to look for in ITAM products has changed. Modern ITAM products need to be held to a higher standard. ITAM still requires comprehensive, accurate, and automated asset discovery – but more important than ever has become centralization and external accessibility of this data – and therefore the quality of a given data platform's APIs.
As our scripts and other automation continue to solidfy their place as the primary consumers of ITAM/discovery data across our IT environments — it's a good time to ask yourself: Is your organization using a Data Platform that's up to the task?
Ready to streamline your ITAM practices? Experience the benefits of a true Data Platform for yourself and download Device42 today!
---
Device42 offers an industry leading ITAM solution that combines DCIM, IPAM, a CMDB, with autodiscovery and dependency mapping – and much more – in a single software suite. Try Device42 today and see what all the buzz is about for yourself. Free for 30-days!