Attention users of the IBM i / AS400 midrange compute platform: We know it's easy to grow attached to both midrange platforms and big iron alike, and for good reason! Both offer similar performance and economy advantages and are time-tested to provide the rock-solid compute environments you've come to rely on.
More the simply staying relevant, the IBM i/AS400 and similar platforms are experiencing recent growth by offering a unique and common-sense combination of both high-performance and denser virtualization potential for certain workload combinations when compared to common commodity x86-based hardware, while moving workloads from your commodity hardware to your midrange (and/or mainframe) platforms can result in better ROI from your IT investments, too.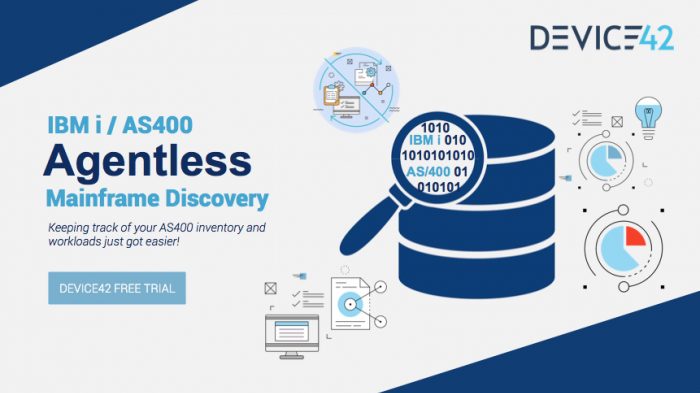 With the release of Device42 v15.07.00, keeping track of IBM i/AS400 inventory details and workloads just got easier! Device42 now offers agent-less AS/400 discovery! Comparable offerings not only require the installation of agents — but requires that those agents be installed on each and every LPAR!
Device42 agentlessly discovers:
Hardware Inventory – including hostname(s), serial number, IP & MAC addresses, CPU/RAM/hardware specifications, OS details
Dependency details
Services
Service connections
AS/400 discovery jobs can be run from the main appliance and/or from any remote collector you choose, and you can schedule your midrange platform discovery jobs to run automatically, ensuring your IBM System i and AS400 inventory details are always up-to-date!
Ready to get started?
Auto-discover your IBM i / AS400 based inventory today!
Questions? Leave a comment or email [email protected]