Announcing the general availability of Device42 v15.11.03 with the following changes:
BIOS version discovery support added to Cisco UCS Manager jobs
Device42 can now retrieve BIOS version details for discovered racks and blades via Cisco UCS Manager discovery jobs: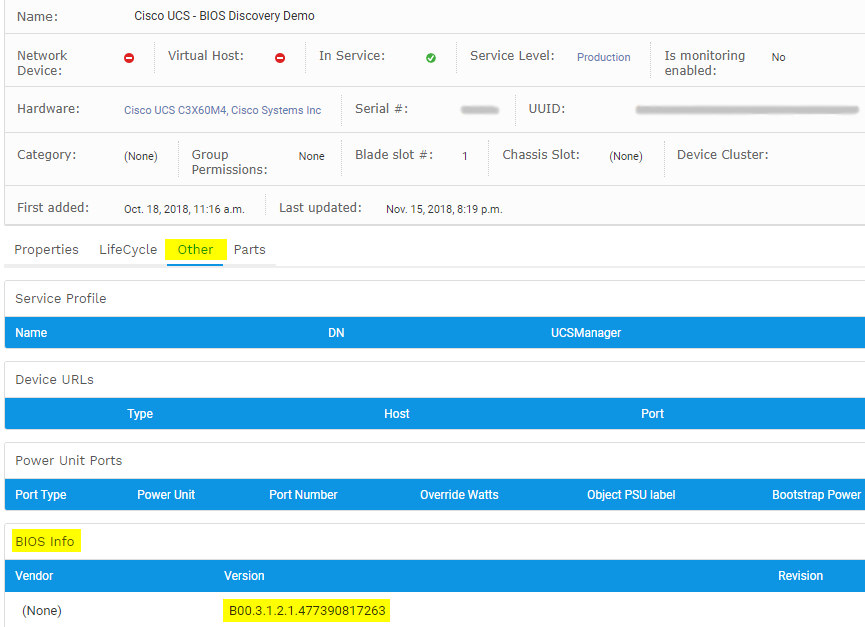 SNMP Changes
Juniper switches will no longer import the 128.0.0.0 network addresses used for internal communication.
Bug fixes
Blades tab on device page were not always showing when clicked. Fixed.
Juniper switches could get discovered incorrectly within a common cluster device. Fixed.
---
Latest Device42 update
Current customers, grab the latest update file @ https://www.device42.com/update/
If you haven't tried Device42 yet, download a 30-day free trial!