Device42 is excited to announce the launch of our latest Device42 – Cherwell integration. Populate and maintain your Cherwell CMDB with up-to-date information from Device42, now including application dependency mapping data – automatically synced to your Cherwell CMDB!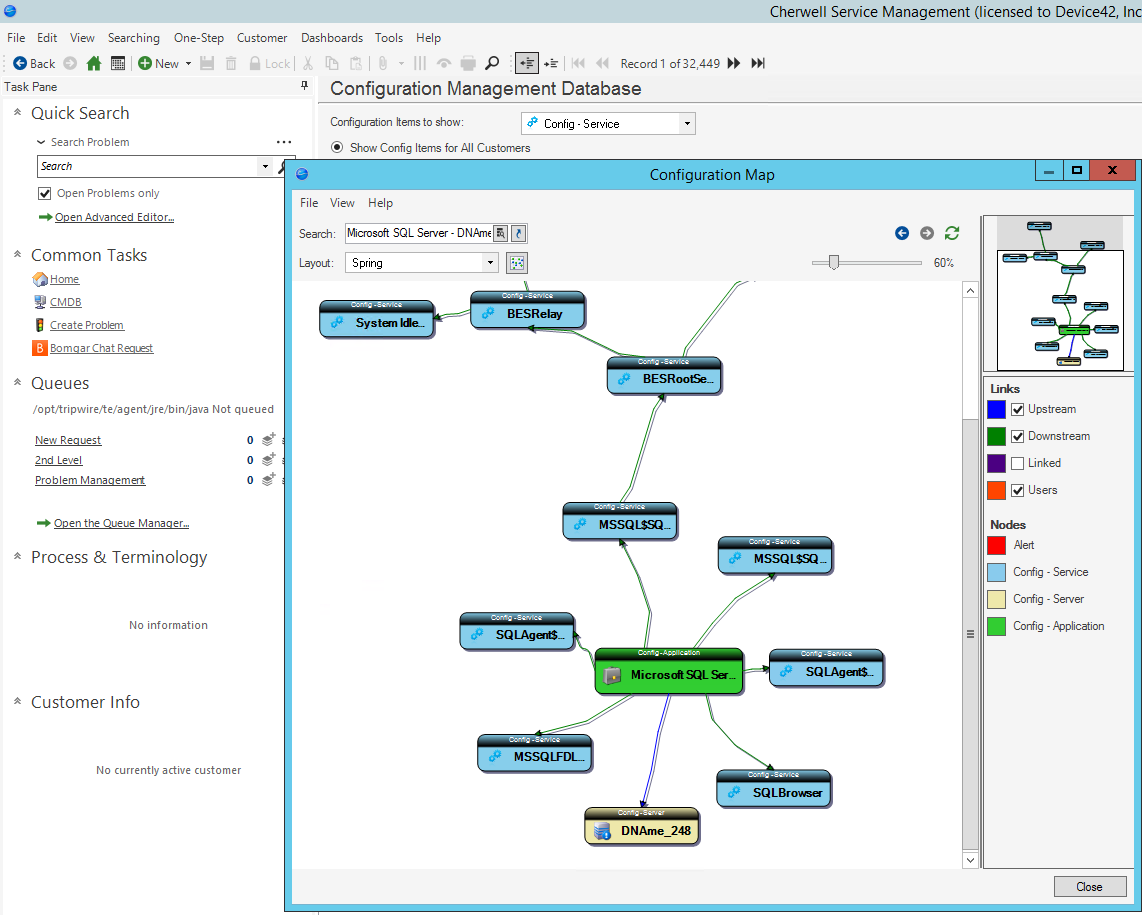 Leverage Device42's comprehensive discovery and application dependency mapping to populate and maintain your Cherwell CMDB. The Device42-Cherwell integration syncs your important auto-discovered IT infrastructure information including hardware, software, services, network details, and the interdependencies between them all. Adding to the defaults is easy, so sync as little or as much as you'd like – you have full control. Easily extend your CMDB to include data not normally found in Cherwell, including lifecycle details, software serial numbers, and more.
With the Device42-Cherwell integration, you can view and manipulate anything you've synced to your Cherwell CMDB natively, from the Cherwell UI or via APIs. You can also leverage synced information to automate common IT workflows – use Cherwell, Device42, and other tools in your IT stack. And, attach synced device CIs to the service tickets that concern them for a more complete picture of each issue and an enhanced ITSM experience.
A clear view of dependencies, in Cherwell
Focus on the important IT work that directly benefits your business, adding to the bottom line. Let Device42 automatically discover and document your IT changes shortly after you make them.
Device42's comprehensive autodiscovery and application dependency mapping discovers your entire IT infrastructure, including the interdependencies between hardware, software, and services, across physical, virtual and cloud. Enjoy a better understanding of how IT supports your business!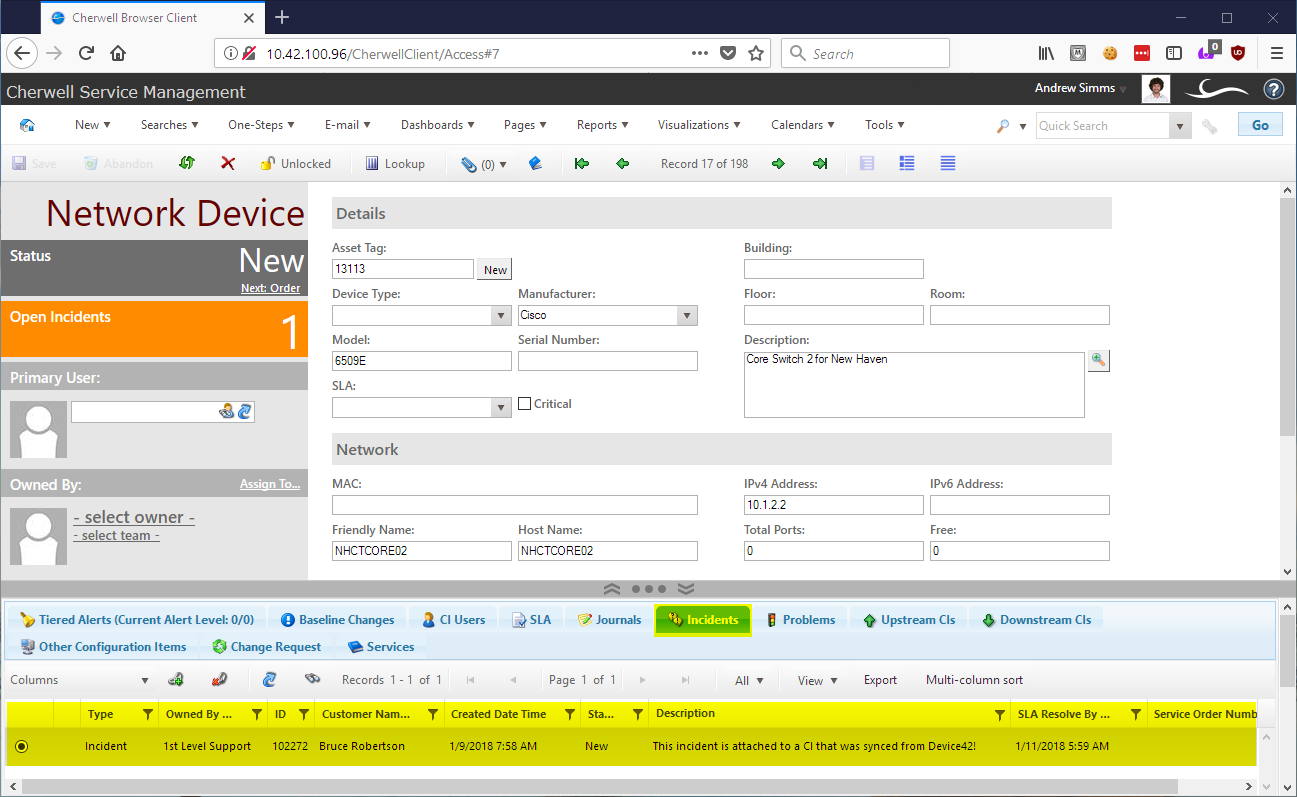 Attach synced CIs to Cherwell service requests
Attach synced CIs to service requests for a more complete view of the issue. Help desk technicians can then view the dependencies for a given CI for an at-a-glance understanding of exactly what other machines and services are critical to the functions that CI. With CIs attached to services requests and detailed dependency information at their fingertips, techs save time and find issues faster!
Download the Device42-Cherwell integration today!

---
If you haven't tried Device42 yet, download it for free today! Click here for a 30-day free trial.
The Cherwell integration is provided as-is, and without any support. We do provide fee-based professional services and support if you need help using this script. For more information, email [email protected] with subject "Cherwell integration inquiry"