When does Microsoft SQL Server 2008 / 2008r2 go End of Life / End of Support?

Microsoft has made the announcement that as of July 9, 2019, SQL Server 2008/2008r2 will no longer be supported.
"On July 9, 2019, support for SQL Server 2008 and 2008r2 will end. That means the end of regular security updates. Don't let your infrastructure and applications go unprotected. We're here to help you migrate to current versions for greater security, performance and innovation."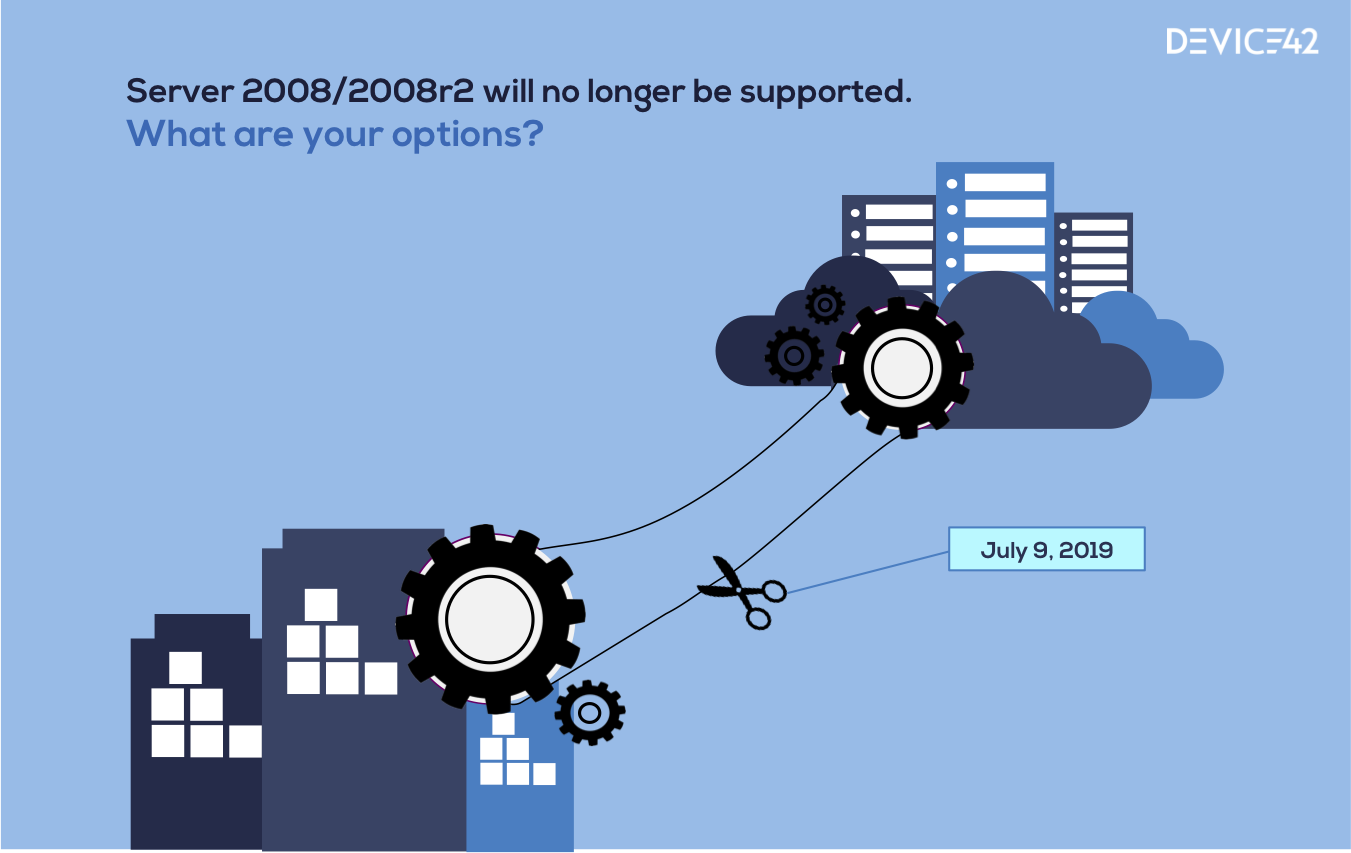 If you're still running SQL Server 2008, don't get caught off guard! It's the second quarter of 2019 already — so you've got a couple months of support left, give or take. More than enough time to remediate if you get to work now, but don't take that to mean you "have time"!

Put it off, and it'll be here before you know it … and running unsupported software in a production environment is beyond dangerous. However, you probably don't need anyone to tell you that.
What are your options?
There are at least two easy(-er) options, and other more complex ones. As far as your easy options: If you have an active Software Assurance (SA) subscription, you are eligible to purchase an extended support package to hold you over until you upgrade. If you do not have SA, Microsoft has an alluring offer for those who would consider migrating their SQL 2k8 instance to Azure – do so, and you will receive the extended security updates for SQL 2k8 at no extra charge.
The extended support package option (which costs approx. ~75% of the license cost/year) upgrade SQL Server 2008 in place, or go to Azure. Estimates peg the cost of SQL Server 2k8 software assurance at another 25% of the full license cost, meaning that you'll be re-purchasing the full price of the SQL 2k8 license every year [for up to 3 years] until you migrate off.
The Azure option is sure to tempt many, as well. Put your SQL cluster in the cloud, and even if you don't take advantage of the available enhanced HA/DR scenarios that the cloud offers, you can size your instance from a wide selection of CPU / RAM / storage configuration options. Should your on-prem cluster be due for an upgrade anyway, making that upgrade 'virtually' could prove the most cost effective option.

Device42 equips you to decide
You'll have to weigh both options depending on your specific situation. If you have up-to-date, accurate infrastructure documentation you can trust, great! Consult your documentation, and assemble a list of everything that depends on your SQL Server 2008 / SQL Server 2008r2 database server(s). Device42 users can start by simply bringing up an impact chart for their SQL Server 2008 instances.
Next, figure out which of those servers and services you can do without, if any, and for how long. Now that you know what other servers or services might be affected if you take your SQL server down for an update or upgrade, you can easily figure out which departments and thus people will be affected by their dependence on your servers.
Device42 estimates the cost of your Azure migration
If you do decide to go to the cloud, Device42's Cloud Recommendation Engine will help make that digital transformation a snap! After consulting the affinity group for your MS SQL server, let the Cloud Recommendation Engine help by recommending right-sized cloud instances to help you properly scale your deployment in Azure, based on your actual measured resource utilization data. Cloud Recommendation Engine also shows you what those instances cost in Azure, so you can easily compare these figures to your current license pricing and determine if this is the best option for you.

Device42 automates documentation of your infrastructure, making research and planning quick and easy by providing reliable, up-to-date information about your entire IT infrastructure.

Device42 automatically discovers and document all of the following (and more!):
Hardware (computers and servers, networking equipment, power equipment, etc.)
Software (OS type and all installed software)
Services (running or not!)
Power and Cabling Infrastructure
And the interdependencies between all of these things.
On the surface, the choices could sound straightforward – Especially to those that don't have to perform the actual upgrades. "Sure, just update the software!", they'll say, until they come in the next week and can't get their work done. Then it'll be, "Well, why did you ever think to upgrade, anyway?!"…

Should you end up moving to the cloud, or choosing to extend your support and keep SQL Server 2008/r2 running right where it is, Device42 still has your back. Be sure you enter your new support dates into Device42, and it can warn you about any upcoming deadlines. Device42 takes the stress out of managing hardware and software life-cycles across your entire enterprise.
Should you decide to move to the cloud, focus on the work to be done — Let Device42 discovery handle documenting it for you.
---
Download Device42 now
Download a free trial of the Device42 virtual appliance NOW – be up in running in minutes. — No two IT infrastructures are alike, even if they're both powered by MSSQL Server 2k8 Databases. Let Device42 help you make the best possible decisions for your business IT!