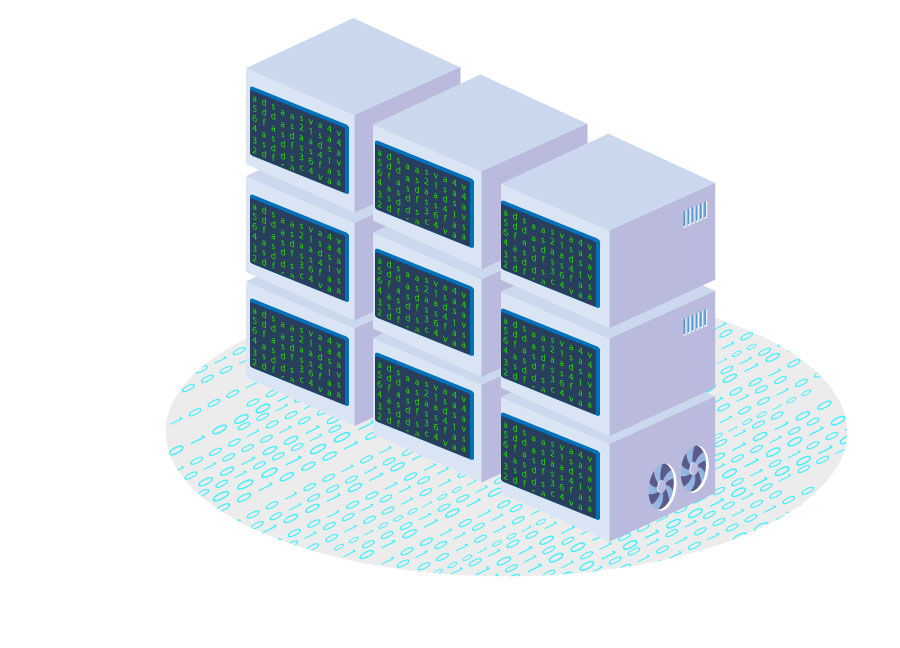 Even before the Coronavirus pandemic forced much of the world's workforce into remote working, the advantages of remote data center management were undeniable. Now, the fact that IT field engineers don't need physical access to keep operations running smoothly highlights what was already the ideal solution in a world where sourcing skilled data center managers was becoming increasingly difficult and expensive.
Remote data center management means you have round-the-clock support to maximize system uptime and avoid having to send engineers into the field when things go wrong. It does have its drawbacks, however. Here we outline solutions to some of the most prevalent challenges of remote data center management.
Solutions to the Key Issues with Remote Data Center Management
Here are a few ways to resolve issues associated with real-time monitoring, preventing data breaches, assessing network inventory, and managing capacity and power:
Real-Time Monitoring
One of the strengths of remote data center management is that your systems are dispersed, increasing their responsiveness and reducing latency. However, it does make them more challenging to monitor. Full visibility of your data center operations is vital so that you can identify anomalies before they become serious problems that could escalate and cause significant downtime.Device42's Data Center Infrastructure Management (DCIM) solution features powerful visualization tools that enable real-time monitoring. IT staff can access intelligent data center diagrams with relevant visual and textual information that reflect the environment reliably and cut troubleshooting time dramatically.
Data Breaches
Security is a major problem for data centers. A data breach can compromise intellectual property, confidential data, and personally identifiable information–costing millions of dollars. For example, a data breach at Target cost the company $162 million.To prevent your data from being breached, you need to consistently apply technologies such as multi-factor authentication, nested perimeters, security information and event management (SIEM) tools, and other solutions to guard against intrusions or misuse of privileges and alert you when attempted breaches take place. Device 42 offers this peace of mind.
Assessing Network Inventory
The rise of mobile devices and the bring your own device (BYOD) trend make it difficult for organizations to remain aware of all the devices on their networks. This multiplicity of devices creates a number of liabilities, not least of which is security.The way to resolve this is to generate inventories of authorized and unauthorized devices and install the software to provide controls against data breaches. Device42's agentless auto-discovery tracks known infrastructure items, and it also identifies new devices and adds them to the data center asset repository to create a single source of accurate data center information.
Managing Capacity
A deluge of customers sounds like every company's dream — but perhaps not if you are an IT manager whose data center strategy around capacity and performance leaves something to be desired. We've all heard the stories of systems crashing due to excessive demand and the subsequent customer meltdowns.This is why IT managers keep data centers running at peak capacity with a capacity safety gap to ensure operations are not interrupted. However, this over-provisioning is a costly waste of storage space and processing capacity. Data center managers are faced with the challenge of ensuring their business capacity, service capacity, and component and resource capacity are adequate for present and forecasted future requirements without overspendingManaging capacity means optimizing the performance of your infrastructure, applications, and business services. It can be tricky, but a solution like Device42's DCIM tool makes it much easier by identifying unused computing, storage and cooling capacity, so that your remote data center runs at optimal capacity.
Power ManagementWith online companies operating their facilities at full capacity 24 hours a day, data centers consume massive amounts of energy. The growth of e-commerce and diminishing returns from existing approaches to energy efficiency indicate that data center energy usage will double by 2030. Not only is this a massive drain of company resources, it also contributes substantially to CO2 emissions. Indeed, if data centers continue to use electricity generated from non-renewable sources, their emissions could overtake those of the aviation industry, which produces 2% of annual human-generated CO2.Using Device42 software, however, data center managers can be far more efficient in their use of power. Proactive real-time and historical management capabilities make power and thermal management easy. Device42 tools allow data center managers to anticipate and prevent thermal and power-related problems. These tools facilitate instant power monitoring from supported power distribution units (PDUs) using simple network management protocol (SNMP), historical tracking of power and thermal data, server power estimation, and enhanced capacity planning.
Conclusion
A comprehensive DCIM tool such as Device42's offers value that goes beyond the traditional remote data-center management offering. As well as managing power and space, the ideal datacenter management solution acts as a single source of truth that integrates seamlessly with your existing IT service management system with a powerful RESTful application programming interface (API) and webhooks.
Contact Device42 to discuss how you can implement such a solution for your remote data center.