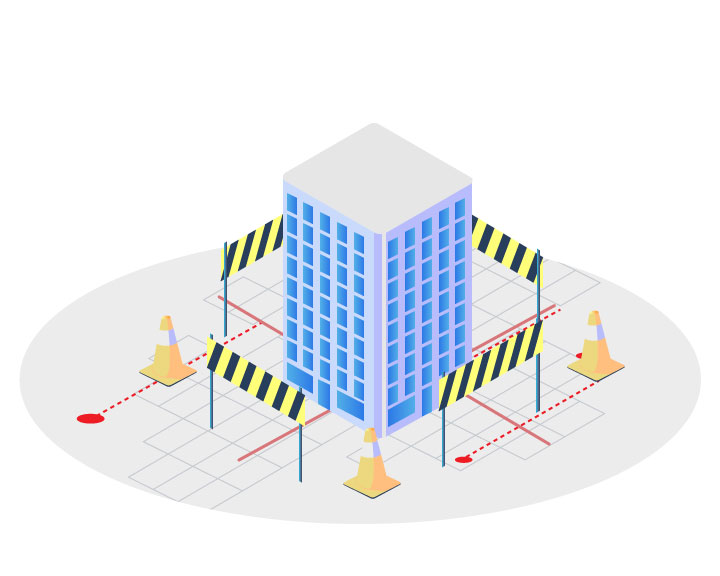 Every organization has thought through some type of a business continuity plan to deal with a crisis posed by a natural disaster such as a flood, fire or power failure. While these types of disaster are inconvenient, they typically resolve quickly and allow for teams to resume normal business operations in a matter of days or weeks.
Coronavirus, however, has left many organizations struggling to figure out how to maintain business operations remotely for an indefinite amount of time. It's a challenge never before faced by modern organizations, and it is pervasive across every industry. Executive and IT teams have scrambled to figure out how to transition their workforces to remote work while continuing to meet the demands of their customers, partners, and vendors.
Without a fully considered continuity plan, the transition to remote work can seem like a daunting task, especially for IT teams who are on the front lines of enabling remote work. So, if your team is still struggling to figure out how to support remote work for the long term, we have some easy to follow steps to consider.
Clearly identify your goals for remote work and assign a tiger team to make decisions while working remotely. What is your goal? Is it to provide minimum support to as many people as possible, prioritize support to specific groups, increase revenue? Clearly articulating the goals your plan will achieve will help you prioritize the activities to achieve them. Additionally, identifying the key stakeholders who will need to be involved in IT decisions while working remotely will simplify the process of making changes while working from home.
Identify where your critical IT infrastructure is hosted and the dependencies between critical business functions. Knowing where you host your email, service desk, development servers, and customer information can mean that you are able to prioritize support of those services over a long period of time. While some organizations primarily leverage cloud services, others have a mix of physical, virtual, and cloud environments which can add complexity to this step. Leveraging a discovery tool to understand all of your devices and their relationships can greatly simplify this process.
Use the tools you have to solve new problems. Your organization likely owns hundreds of tools to accomplish day-to-day work in normal circumstances, but managing that many tools remotely can add undue challenges to your team. Additionally, the realities of this crisis mean that more organizations are trying to do more with less, so identifying the solutions in your arsenal that can help you consolidate your tools is extremely important. Look for solutions that can help with IT asset discovery and data center infrastructure management.
Lay out the steps that need to be taken for ongoing support of remote work. If you haven't done so already, now is a good time to secure your physical offices and gather important legal or IP-related materials. Additionally, if the pandemic has impacted your ability to meet your SLAs, that needs to be addressed with the stakeholders.
Keep calm and work the plan. There is going to be a lot asked of IT teams over the coming months as remote work wears on. A key to your organization's success will be its reliance on a set of agreed-upon processes and support levels which can be highlighted in a continuity plan.
Ensuring that you have a full understanding of your environment will pay dividends as you continue to support a remote workforce. While you may have used manual processes to discover and manage your assets while on site, your ability to meet those same needs remotely may be strained without an automated discovery solution.
Device42 enables you to discover every asset in your organization's physical, virtual, and cloud environments. Additionally, Device42 can help you identify dependencies between devices and applications which will help your team respond to an outage more rapidly. It can also help provide your development teams with necessary information about storage availability, and your IT teams with an understanding of power usage, location of physical devices in a data center, software license details, and resource utilization. The ability to access this type of information remotely means all of the teams and business processes that depend upon it can continue to function at their highest levels.
Device42 can address many distinct use cases that you may be using multiple tools to address today. While we know that many of our current customers are taking advantage of our data center infrastructure management (DCIM) features while working remotely, others are leveraging the information they discover to continue to move migration projects forward, fuel their ITSMs, and optimize their infrastructures. The flexibility of the solution means that you no longer need to invest in multiple, costly tools, but can instead consolidate your tools and meet the needs of your various projects with Device42.
For more information about Device42 and features that can enable remote work please visit www.device42.com/benefits.