Discovery Score Improvements
Device42 has refactored our Discovery Scores to more accurately reflect what Device42 does during discovery. With this release, when Device42 is communicating with an API rather than an individual endpoint (e.g., a virtual machine), Device42 is now creating an API Manager discovery score record to report success or failures against the API endpoint directly. Devices returned by the API will then generate individual discovery score records.
Additionally, for cloud discoveries such as AWS, Device42 may create a discovery score per region so that we can better track errors per region. Our improved Discovery Scores have been added for most discoveries, including:
Cloud discovery
UCS/ACI/Load Balancer
IPMI/Redfish
DNS
Certificates
Several Hypervisor/Window/*nix subtypes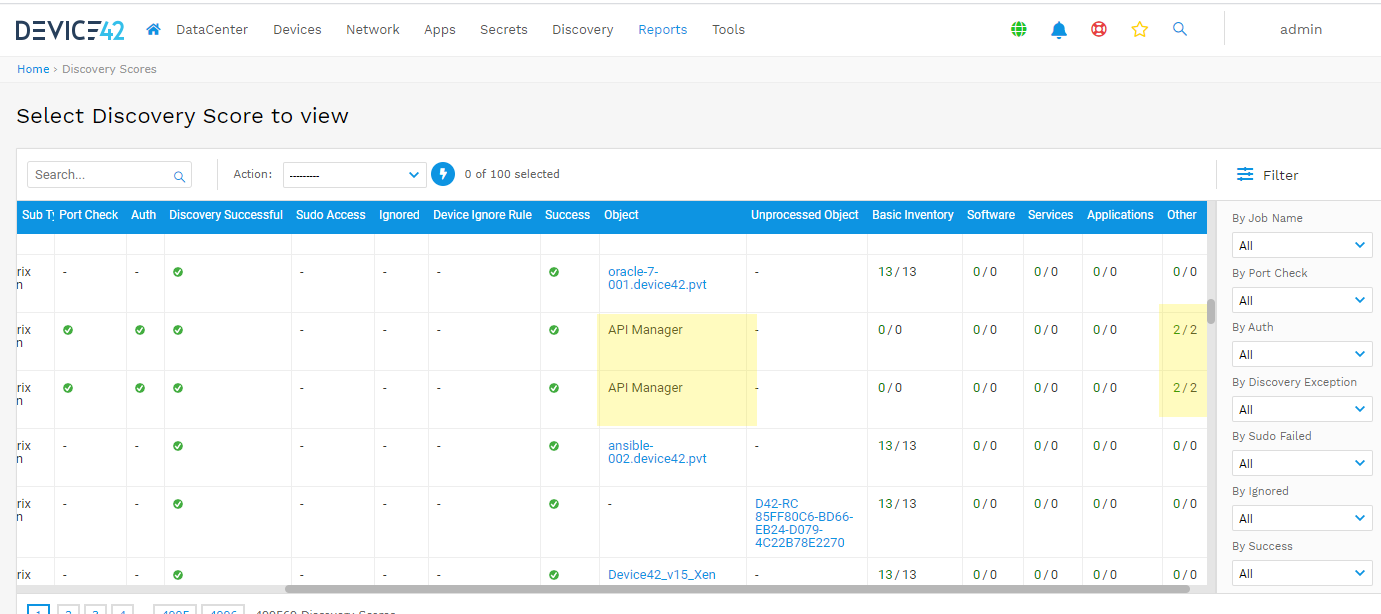 The Discovery Score page also now includes a column for Other to rate the success of discovery functions that don't fall into the four existing categories (basic, software, services, applications). This may account for API calls, for example. This number typically represents how many actions we took and how many of them were successful or returned data. This number has no correlation to how many devices or records were created, but rather a generic measure of all the steps Device took to gather information.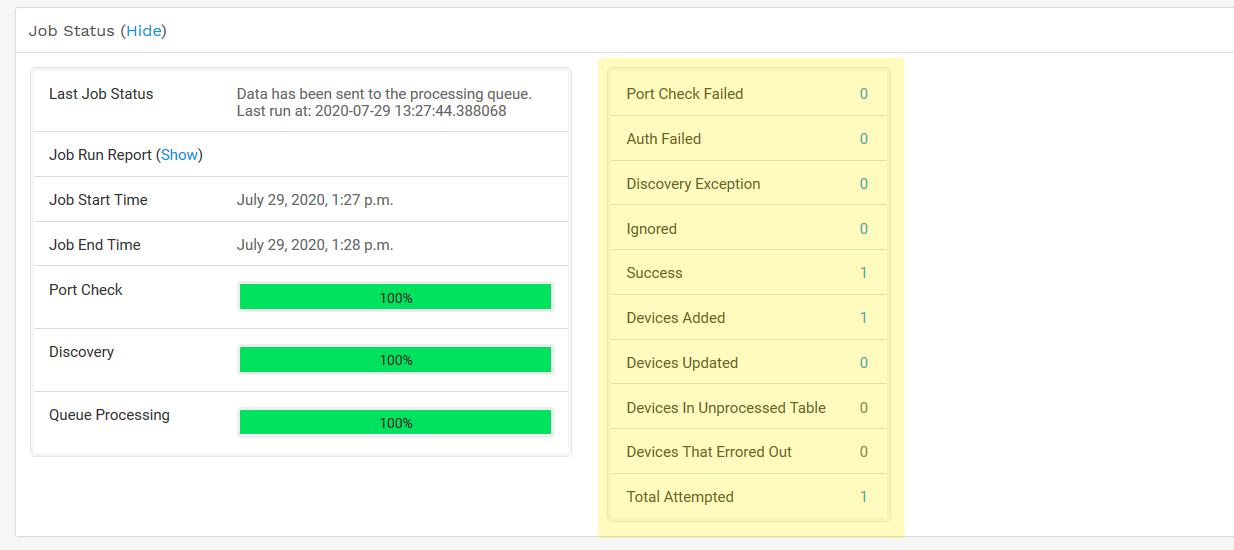 The progress section of each supported discovery has been centralized and redone to show more consistent progress. In addition, the objects-added count has been converted to a hyperlink to quickly show all the discovery scores where objects were added to the system.
Database Recovery Mode Collection
Device42 now collects Database Recovery Mode information for MS SQL Server database instances during database discovery jobs.

Dell Warranty Check API Version Updated
Device42 Warranty Check discovery for Dell now supports API Version 5 only. The Dell API Version 4 was retired in December 2019.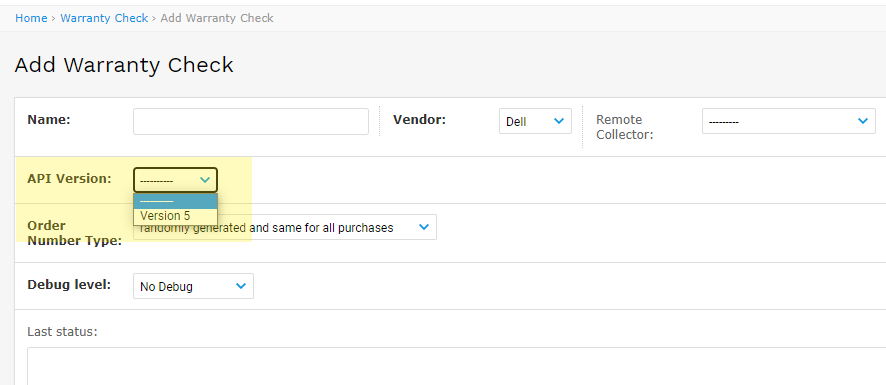 Enhanced Device Support for SNMP Autodiscovery
Device42 SNMP discovery now supports the following devices:
Calix E7-20
Cisco CTI-CMS-1000-M5K9
Fortinet 3032D
HP S9576
HP DL 360
Huawei Fusion Server 2288H
MS Azure Autodiscovery Cloud Definitions
Device42's cloud autodiscovery for Microsoft Azure now supports the following Azure Cloud Definitions: Public, China, US Gov., and German.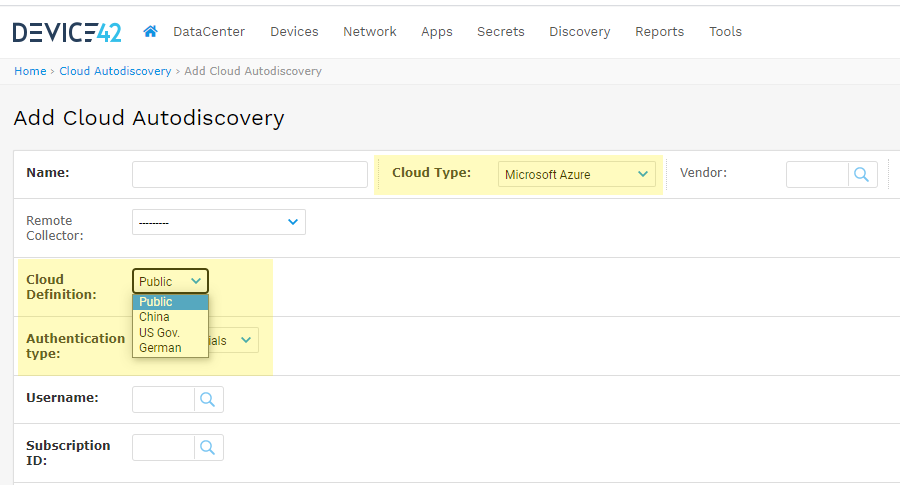 ---
Latest Device42 update
Current customers, grab the latest update file @ https://www.device42.com/update/
If you haven't tried Device42 yet, download a 30-day free trial!