This past month has seen much of our work focused around two areas: improving our core discovery functionality and making reporting within the UI easier. Below we will go into more detail about each of these updates, why we made them, and the value you may see as a customer from these updates.
Continued Improvement Of Discovery Services
Providing visibility into every part of your IT estate is a core focus of Device42, allowing you to modernize and transform with confidence. Device42 boasts the broadest coverage of any discovery service on the market today thanks to our continued work expanding our core discovery engine. September was a busy month for Device42's autodiscovery and below are some of our major improvements to the service:
Oracle RAC Database Discovery Enhancements
Device42 database autodiscovery for Windows and *nix targets now supports discovery for Oracle RAC clustered database environments. This will help users better assess their cluster databases and will enable users to better understand all IT assets that are tied to critical business applications. Discovery returns data about the RAC configuration, the RAC database, and the nodes (physical servers) running the RAC software. You can run the autodiscovery against one or more nodes in the Oracle RAC and return information about all connected nodes. This will provide better context for your organization and help you fully understand the interdependencies across physical, virtual, and cloud environments.
Improved SNMP Discovery for Stingray Load Balancers
Device42 SNMP autodiscovery now supports discovery of Pulse Stingray Traffic Manager load balancers. This means that users will have a fuller picture of their IT assets and the complicated interdependencies that ensure their applications and systems run the way the business requires. This will also provide users with an ability to get better context if there is ever an IT issue associated with these load balancers.
Improved Database Discovery for Non-Standard Listener Ports
As part of the discovery process Device42 identifies and inventories all active listener ports. Prior to release v16.18.00, Device42 was only able to perform our database discovery on MS SQL and Oracle databases listening on standard listener ports. Unfortunately, this meant that some organizations were unable to successfully discover databases listening behind a non-standard listener port. Now, Device42 is able to determine which listener port is being used regardless of whether it's the standard or non-standard port and will connect to your databases on their discovered listening ports for database-level discovery.
Enhanced Cloud and PaaS Discovery
In September, Device42 introduced an initial release of improved cloud autodiscovery that supports the collection of artifact data for PaaS (Platform as a Service) database instances for AWS RDS, MS Azure platforms and SQL platform on GCP. Returned information includes Cloud Resource, Storage Record, and Relationship and Compute records. This will provide our users who leverage distributed/hybrid IT and application infrastructures a better understanding of what exists where and the interdependencies between various IT assets. These features are only available as a preview feature for the moment, but if you are interested in learning more contact [email protected] for more information about enabling PaaS database discovery.
New Dashboards & Reporting Available Within UI
Device42 has added or updated a number of its Dashboard reports to make the process of reporting much simpler. While users still have the ability to build their own custom reports, Device42 has developed pre-built dashboards for the most common reporting needs to provide our users with the reports they need, at the click of a mouse. Select Tools > Advanced Reporting to go to the reports page, and then expand the Dashboard folder to see the list of Dashboard reports. Device42 has also added a new report, CloudEndure Prep, in the Workload Portability folder on the advanced reporting page.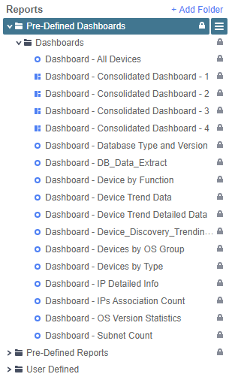 Available Dashboards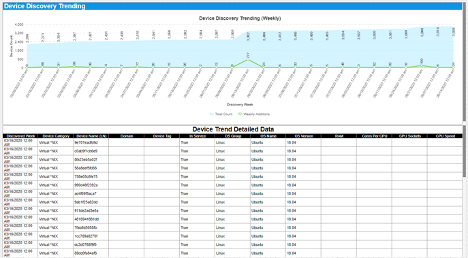 Trending Discovery Details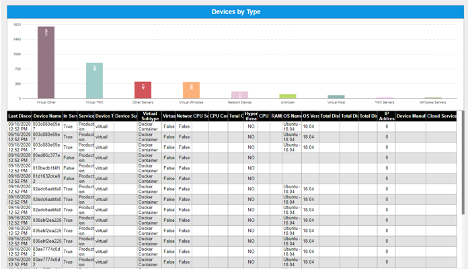 Device by Type dashboard view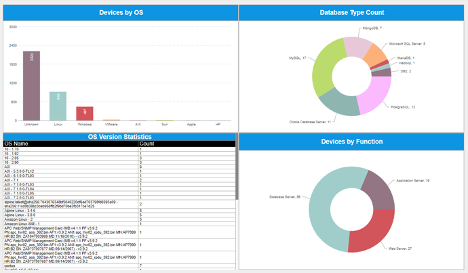 Device Overview dashboard


CloudEndure Migration Exports
For more information…
If you're interested in learning more you can find our most recent release notes on the Device42 blog or you can sign up for a free trial by filing out this form.